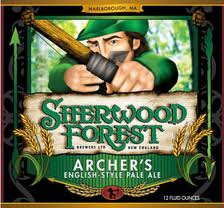 During the Joe Ganim mayoral years (November 1991 to April 2003) the city's fund balance, or financial reserve, grew to more than $50 million that represented the city's relatively sturdy financial position that included 10 straight years without a tax increase. In the last 10 years the fund balance has been raided on several occasions in the name of lessening tax hits. The city's reserve is now in the $10 million range. With taxpayers screaming for tax relief will the City Council dip into the fund balance once again as it prepares to vote on a spending plan? What are the repercussions for raiding the fund balance once more?

Typically Wall Street bond rating agencies want a municipal fund balance to reflect at least 10 percent of its total general fund budget. The city's fund balance is well below that percentage. You raid it more and you risk a downgrade by Wall Street which is never good for the borrowing power of a municipality. As the city's cash flow has floundered it has become common, in lieu of a mighty fund balance, to issue short-term tax anticipation notes to cover operating expenses. You borrow to pay expenses. As tax revenue arrives the notes are paid off with interest.
Critics of the city's budget-making process such as financial watchdogs John Marshall Lee and David Walker, the former U.S. Comptroller General, have on numerous occasions on OIB highlighted areas of the budget that can be pruned (police overtime, outside legal fees, patronage positions) to reduce spending. In addition, Walker says, "The City has almost $1 billion in unfunded retiree health obligations. They are unreasonable, unaffordable and unsustainable and need to be dramatically restructured."
Lee and Walker have engaged several members of the City Council in recent weeks to urge an independent review of the budget outside city bean counters led by budget director Tom Sherwood whose office of Policy and Management builds the city's spending plan. Navigating Sherwood's budgetary forest to a layperson on the council is like trying to emerge from the darkness. Sherwood knows his budget better than anyone on the planet. He can be extraordinarily convincing in rationalizing budget decisions, the good, bad and ugly.
Lee, Walker and others are trying to arm council members with searchlights of information to ask questions, challenge assumptions and add some backbone to the city's legislative and budget-making body in the cause of serving as a check on the executive branch largely elusive the past two decades.
You talk to individual council members and almost to a person they'll say we cannot raise taxes again. Then you ask them what are you willing to cut and they're short on answers. They are also mindful this is an election year for them.
Raiding the fund balance has been a convenient safety valve in lieu of cutting expenses. Will the council do it again?