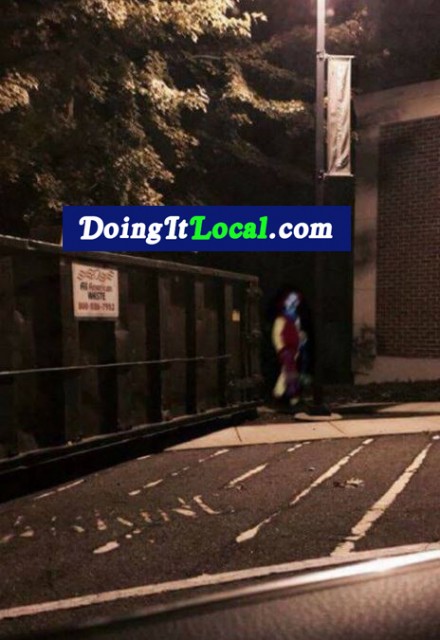 From News 8:
Disturbing images of surfacing all over social media with threatening messages to local schools prompted police investigations and fear among students.
"It's definitely going to change what I think of clowns now. something I'm going to be scared of," said Brian Reilly who is a student at Sacred Heart University.

A law now in effect will punish people who make threats to schools with the intent to cause an evacuation that includes preschools and universities.
More here.
From Doing It Local:
A viewer sent in this photo (above) of a clown spotted at Sacred Heart University last night. A student called Bridgeport Police at 12:30am reporting he was chased by the clown around 11pm.

Bullard Havens School on Palisades Avenue is on lock out due to "clown" threats. Security personnel confirmed the lock out but did not say why. Emails and texts went out to parents saying the school is on "lock out due to threats to several CT schools by an organization, the Clowns. Anyone leaving/coming on campus will be checked by security and State PD."