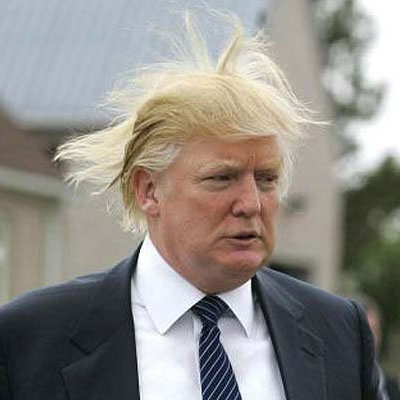 A friend called on Monday: "Lennie, who's advising Donald Trump on this presidential stuff?"
Not me! The guy who's advising Donald is a guy named Shtick. Who's Shtick? Donald, of course.
For about four years I was a Connecticut media consultant to Trump when he was interested in owning (or ambushing) a casino in Connecticut. Donald is all about shtick–a Yiddish word in origin–a gimmick, something contrived; he's almost always in character, a charter member of the P.T. Barnum School of Publicity: I don't care what they say about me as long as they say something.

To Trump's way of thinking the public relations landslide he's receiving for this so-called presidential tease is a hoot. I can hear Donald saying, "Can you believe those assholes in the media believing this shit?"
Trump's all about the bullshit. Yes, he's serious about making money. He's also serious about what publicity can bring to his money-making machine be it television or casinos. Trump for president is as about as likely as P.T. Barnum lurching off his statue in Seaside Park and becoming mayor of Bridgeport again. 
Can you imagine Trump running in the GOP presidential primaries? Here's an exchange he'd have with Mitt Romney.
"Look asshole, you're a moron."
"Actually, I'm a Mormon."
"Oh, you're that too!"
Trump would be filleted in GOP presidential primaries, even if he tried running as a leap of publicity faith. Remember Rudy Giuliani in 2008? Pro choice. Pro gay rights. Pro gun control. This does not play in GOP presidential primaries.
The fact that Trump is even registering in national public-opinion polls says more about the pathetic state of GOP national candidates than Donald. Right now Barack will defeat any of the GOP opponents. And Trump loves it. Why? It feeds right into his cash register shtick. Ca-ching!!!