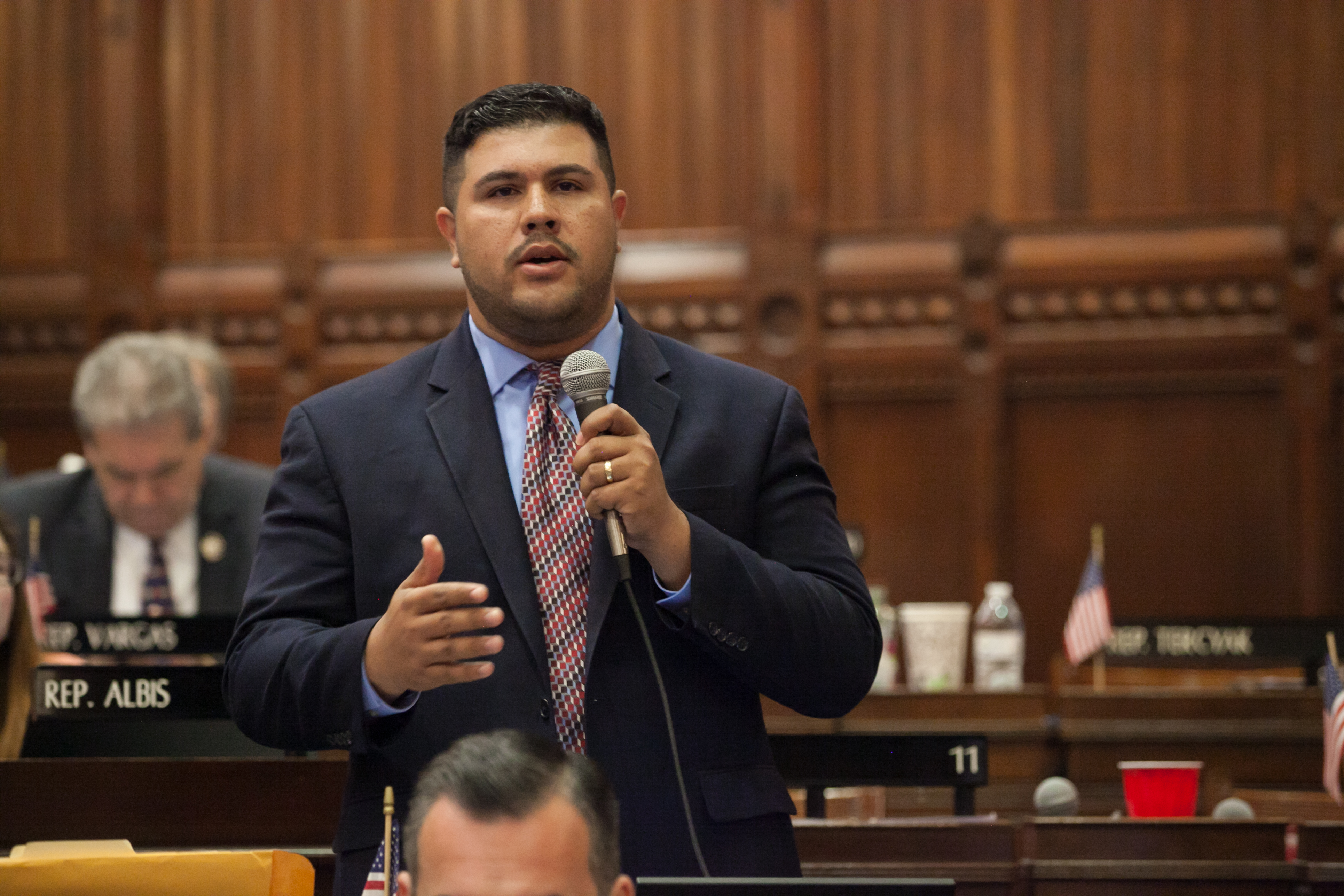 Connecticut Speaker of the House Joe Aresimowicz has appointed State Rep. Chris Rosario deputy speaker. Rosario is among several members of the city's state legislative delegation rising to leadership positions.
Elected to the State House in 2014, Rosario represents the 128th District covering the East Side and Hollow.
"I am excited and honored to serve in this new leadership capacity as one of Speaker Aresimowicz deputies," said Rosario in a prepared statement. "I am grateful to the Speaker for this opportunity and I look forward to serving with my colleagues in this new and important role."
"As one of our prominent leaders within our caucus, Rep. Rosario has always worked diligently representing his constituents and all residents of our state with passion and commitment," Aresimowicz said. "I am pleased to have Chris join my leadership team, and look forward to working together to help move our legislative priorities forward."
In addition to his new role, Rosario will continue to serve on the Appropriations and Transportation Committees as well as a new member of the Insurance & Real Estate Committee.
All lawmakers will begin serving their new terms after being sworn in when the 2019 Legislative Session convenes on January 9.