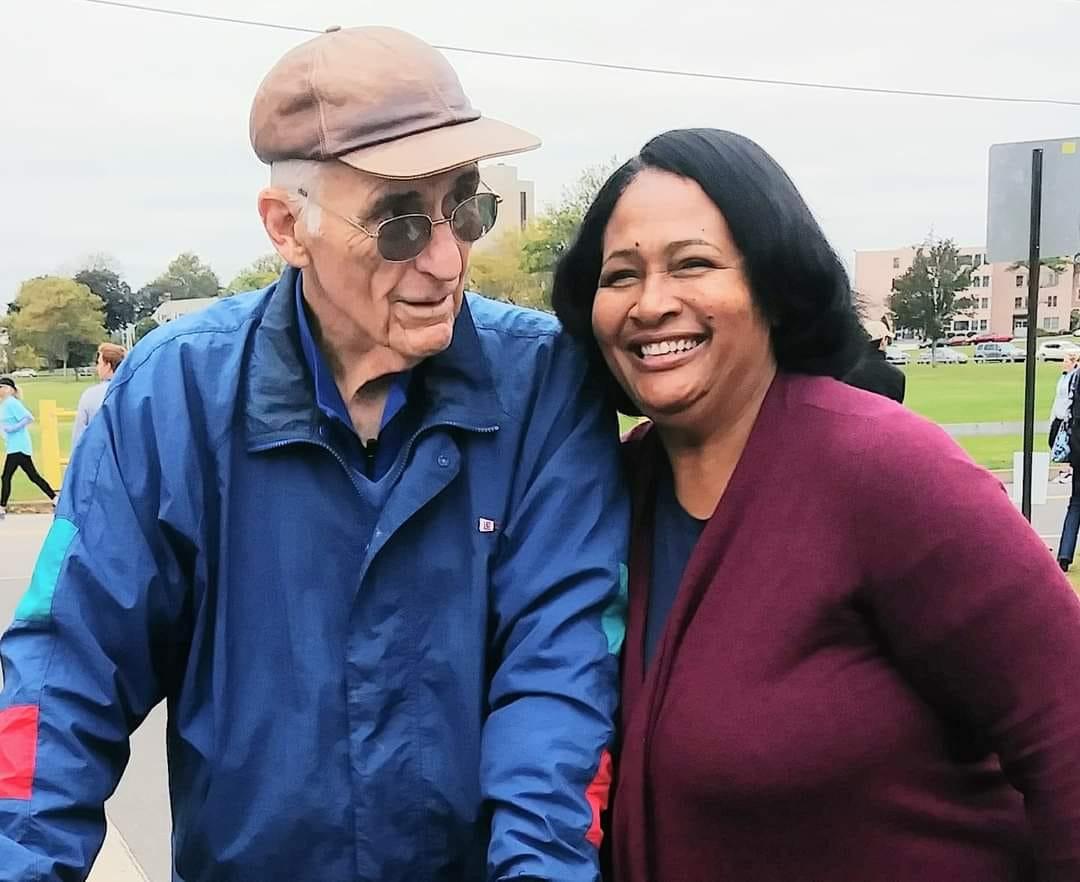 He served on the school board and represented the West Side on the City Council. The Rev. John Olson was certainly not one to hold back his opinions. He was a passionate advocate on behalf of several Bridgeport organizations.
His obituary.
The Rev. John "Jack" Waldau Olson, 91, died on November 13, 2022, at Bethel Health Care Center. He was a longtime resident of Bridgeport. Jack was born on Aug. 3, 1931, in Middletown, Connecticut, the son of the late Walter and Ebba (Thorson) Olson of New Britain.

He attended local schools and the University of Connecticut, graduating in 1953. Jack was a veteran and proudly served in post-war Korea and Japan with the United States Air Force, 1953-55, earning the rank of First Lieutenant. Jack and Doris Ann Caldwell were married on June 16, 1956. Dorie died on Oct. 4, 2010, a few months after their 54th wedding anniversary.

Jack worked as a reporter for the Hartford Times in 1956, then attended Hartford Seminary and was ordained in 1963. He earned his Master of Divinity degree from Yale University in 1974. During his ministry, he served at Park Street Congregational Church, Bridgeport, from 1968 to 1986; and the Haddam Neck Congregational Church, Haddam Neck, from 1987 to the early 2000s. Jack also conducted many civil unions at his home on Maplewood Avenue and served wherever a minister was needed, ever faithful to the conference of the United Church of Christ.

He enjoyed visiting Sweden with Dorie, with several of his daughters and on his own, to study the language and learn about his family's history there. Jack was an avid runner and ran in the Boston Marathon more than 20 times, as well as the New York Marathon and even the Stockholm (Sweden) marathon. He enjoyed hiking and camping with his family and friends. He was a lifelong Boston Red Sox fan. He saw Ted Williams play his final game and would never stop believing the Sox could win "one more time."

Jack was a volunteer tutor at the Mercy Center in Bridgeport and read stories to children in the Bridgeport public schools, part of a literacy program at the time. He was an elected member of the city's Board of Education and the City Council, and a longtime member of the Democratic Town Committee. He was also a member of the Church of Sweden. Jack was a founding member of Habitat for Humanity of Bridgeport, now of Coastal Fairfield County. He started a Columbus Day Road race at Seaside Park to raise money for habitat.

Jack is survived by his daughters: Karen Underhill, her husband Robert of Brookfield; their children, Robert Q. Underhill of Danbury, and Lindsay Underhill DeMarco and her husband, David, of Danbury; Emily Olson Fisher of New Milford; and Melissa Pionzio and her husband, John and their children, Jenny Pionzio and Jack Pionzio, all of East Hampton; his sister-in-law, Pat Pitkin and her husband Donald of Mohrsville, Pa., and their children and grandchildren. He will be remembered as "Uncle Jack" by many members of the Olson, Caldwell, Ohmen, Aldrich, Pitkin and Underhill families.

Funeral arrangements are being handled by the Lillis Funeral Home. Calling hours will be held at the Lillis Funeral Home, 58 Bridge Street, New Milford, from 5-8 p.m. Thursday, Nov. 17.

A memorial service will be held at 11 a.m. Friday, Nov. 18 at the United Church of Christ of Bridgeport, 2180 North Avenue, Bridgeport. Burial is private.

Memorial donations in Jack's name may be made to HabitatCFC.org for Humanity Coastal Fairfield County, 1542 Barnum Avenue, Bridgeport, CT 06610.

Published by Connecticut Post & Danbury News Times from Nov. 15 to Nov. 16, 2022.