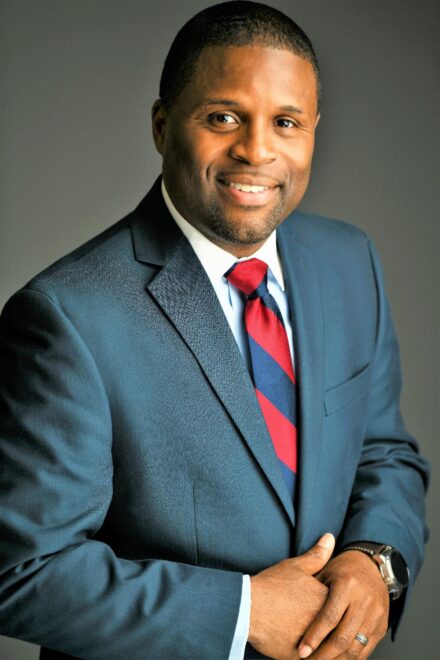 Lamond Daniels
Ten months from a mayoral primary, Lamond Daniels who served as director of Neighborhood Initiatives during the mayoral administration of Bill Finch is exploring a run against Mayor Joe Ganim who's seeking another four-year term.
Unknown to the general public, but recognizable to city stakeholders from his former position, Daniels is testing a run to see if he can raise money to compete against a well-financed incumbent as well as others who may get into the race such as State Senator Marilyn Moore and former Assistant Chief Administrative Officer John Gomes.
In 2019 Moore came up short in a tight Democratic primary against Ganim before waging a write-in campaign in the general election that Ganim won handily.
News release from Daniels:
Lamond Daniels, a 30-year Bridgeport resident, and former Director of Neighborhood Initiatives for the City of Bridgeport, today announced that he is forming an exploratory committee to consider running for Mayor of Bridgeport. Daniels, a husband and father of two young children, said he is motivated by his belief that new leadership can improve Bridgeport for all our residents today and for future generations.

"I have heard the voices of people around Bridgeport calling for a new path. Bridgeport has missed too many opportunities for growth and progress. We owe it to the people. We owe it to our children. We owe it to the future to consider different options," said Daniels.

Lamond Daniels would bring a unique level of experience to any public office, helping Bridgeport achieve its fullest potential. Trained as a social worker and public administration professional, Daniels has served as a government executive in both Bridgeport and Norwalk, and has extensive experience in the philanthropic and non-profit services sector. An effective collaborator among colleagues developing strategies to best serve its citizens, Lamond is a bridge-builder working across government systems to collectively solve problems toward a common goal.

"I'm not a politician, but I've been a practitioner in government for a long time. There is so much potential in our great city, but we cannot afford more of the same–the same people, the same characters, and the same ideas, with no new solutions," said Daniels. "We face many challenges that have existed for decades, including underperforming and inadequately supported schools, concerns about public safety, high levels of poverty, a lack of responsible economic development, and a local government without accountability. And we'll never fix today's problems or make Bridgeporters proud of our government with the same plans that failed yesterday."

In the coming weeks, Daniels will start the conversation by meeting with community advocates, faith leaders, small business owners, and everyday Bridgeporters to listen and discuss new ideas for addressing the issues that have kept Bridgeport from becoming all it can be.