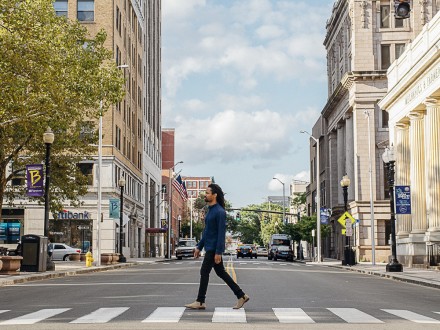 Don't ever tell a young person he cannot do something. Young Downtown artist Ras Omari has launched a write-in candidacy for City Council in the 131st District that covers Downtown, South End and portion of the West End. He explains why he's running in a commentary. Learn more about Ras here.

Since moving back to Bridgeport I've held a firm belief that there are hidden gems in this city waiting to be uncovered. I've watched the political narrative unfold from behind the lens of my camera and opted to keep myself away from the mess and drama of politics.

Last month I stopped in at the City Council Candidate Forum at the Bijou hoping to get some insight into some of our city's issues and left uninspired by the dialogue and quality of candidates on the stage.

A few weeks later I caught myself asking deeper questions about why the city is and has been run the way it has for so long. After digging deeper into the current issues happening with the budget and development projects Downtown, I knew it was time to step up. Feeling a renewed sense of duty and responsibility to my community I decided to "be the change" and run as a write-in candidate.

I believe this city's turnaround is hinged on a new generation of leaders who are thoughtful, productive and can come up with tangible solutions to this cities problems.

Politics in Bridgeport doesn't have to mean the same ol same ol. The Write-in Ras campaign is about putting the power back in the hands of the people and side-stepping the machine.

I'm not here for the fighting or the pettiness. I'm here to inform, include and inspire a new generation of artists, entrepreneurs, and bright young professionals to take an active role in the future of the city.