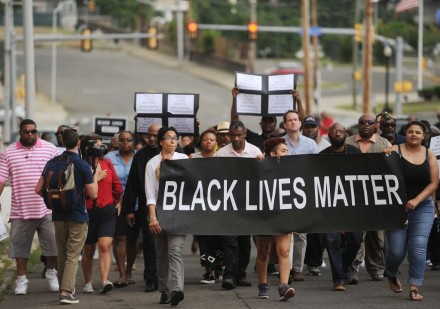 From Bill Cummings, CT Post:
The Bridgeport protesters were peaceful, beginning their march to the police station after prayer and reflection at the Mounty Aery Baptist Church on Frank Street. The procession was led by three men playing bongos, while marchers behind carried a large sign proclaiming "Black Lives Matter." They moved onto Main Street and gathered at the police station entrance.

Police in patrol cars protected the marchers as they moved down the street, closing the roadway for a brief period of time.

"Black lives matter," the crowd shouted in unison. That was followed with chants of "There is no excuse for systems of abuse" and "No justice. No peace."

Speakers called for more community policing, less militarization of police officers, and a kinder approach to minority suspects.
Full story here.