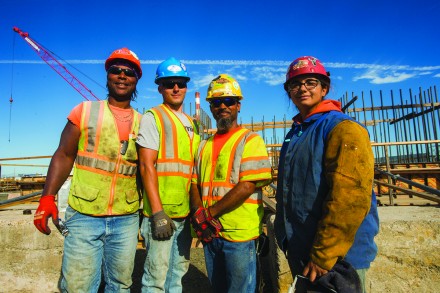 Converting from coal to a natural gas-fired power plant at its Bridgeport Harbor Station in the South End, PSEG Power announced on Wednesday a new workforce development program that prepares city residents "for well-paying careers in the construction industry." Mayor Joe Ganim, community leaders and the local building trades joined PSEG at Harbor Station to launch PSEG Ready2Work Apprenticeship Readiness Training. The program represents a $500,000 investment to support city residents, according to company officials, as part of a community benefits agreement with the city.

The training program prepares its graduates for registered labor apprenticeship programs, which can lead to highly skilled, well-paying careers in the construction industry, according to company officials. The program will be administered by Bridgeport's workforce development agency, The WorkPlace, with comprehensive training supplied by Building Pathways–CT.
"Finding work in the building trades isn't always easy," said Karl Wintermeyer, Bridgeport Harbor Station plant manager. "Although our program cannot guarantee employment, we are working with the building trades and the Connecticut Department of Labor to give our graduates a competitive advantage in qualifying for union apprenticeships."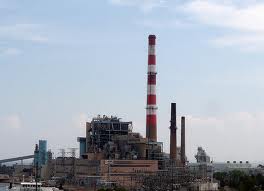 Ganim says the new power plant scheduled for completion in 2019 will generate more than $5 million in additional tax revenue per year to the city.
"PSEG's investment in Bridgeport over the years has been a positive impact on our economy and our community," said Ganim in a statement. "This apprenticeship training program is a win for Bridgeport residents looking to better their future and to begin a career in the local building trades."
"Not everyone prepares for their future careers by attending a four-year college," said Lori J. Pelletier, president of the Connecticut AFL-CIO. "Jobs in the building trades are among the highest paying jobs available to those without college degrees and will help local residents literally rebuild their communities–so the education that Ready2Work program participants are being afforded is invaluable."
"PSEG is proud of the solid relationships we have built here in the Bridgeport community and Ready2Work will only strengthen those partnerships," Wintermeyer said.
Classes start in January 2018, with a limited number of candidates to be admitted to each class. Applications are being accepted now. For more information, visit www.BridgeportHarborStation.com/Ready2Work.
PSEG Power Connecticut's Bridgeport Harbor and New Haven Harbor stations are part of PSEG Power LLC's generating fleet.

PSEG Power LLC is an independent power producer that generates and sells electricity in the wholesale market, with a fleet totaling approximately 12,000 MWs of electric generating capacity. It is a nationally recognized industry leader on environmental issues. PSEG Fossil LLC is one of four main subsidiaries of PSEG Power, and operates the company's portfolio of natural gas, coal and oil-fired electric generating units.

PSEG Power is a subsidiary of Public Service Enterprise Group Incorporated (PSEG)(NYSE:PEG), a diversified energy company with annual revenues of $9.1 billion. Its operating subsidiaries are: Public Service Electric and Gas Company (PSE&G), PSEG Power, and PSEG Long Island (www.pseg.com).