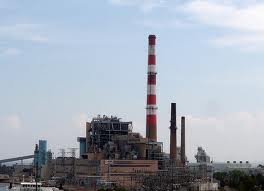 Following approval of a community benefits agreement with the city, PSEG Power Connecticut that operates Bridgeport Harbor Station in the South End announced on Thursday it will begin construction of a natural gas-fired power plant in 2017, phasing out Connecticut's last coal-fired facility.

The company issued a joint news release with a supportive Mayor Joe Ganim in which the mayor claims the new power plant scheduled for completion in 2019 will generate "more than $5 million in additional tax revenue per year to the city." The community benefits agreement approved by the City Council has its supporters and detractors on both sides of the environmental issue based on a recent public hearing before the City Council.
Governor Dan Malloy issued this statement: "I applaud the residents of Bridgeport, city officials, and proponents whose advocacy over the last several years helped bring about the change that we're seeing today. And I thank PSEG for making this decision. This is an important step forward. Local residents will no doubt benefit, as will the entire state. This will mark a new milestone."
News release from PSEG:
PSEG Power Connecticut announced today that it has cleared 485 MWs of Installed Summer Capacity from a new gas-fired combined-cycle power plant in the ISO-New England Forward Capacity Auction. PSEG Power Connecticut expects to begin construction of the clean, natural gas-fired plant in 2017. The plant, which represents an investment of more than $550 million, is targeted to be completed and supplying needed energy to the Connecticut region for the year beginning June 2019. The plant will be located at PSEG Power Connecticut's existing Bridgeport Harbor Station site.

"This is a true win for Bridgeport–not only adding new clean energy to the grid, but creating jobs, tax revenue, and general economic activity within the region," said Richard P. Lopriore, president of PSEG Fossil. "We look forward to providing reliable energy to Connecticut and the region for many years to come."

The plant will create 350 construction jobs and approximately 20 permanent jobs, add tax revenue to the City of Bridgeport, as well as other economic benefits.

The plant primarily will run on natural gas, but also will be able to run on ultra-low-sulfur distillate (ULSD) fuel oil as a back-up fuel, ensuring fuel diversity and exceptional dependability.

"We are pleased that PSEG Power will be making further investments in power generation in our city," said Bridgeport Mayor Joe Ganim. "The new plant will result in jobs and tax-base generation, adding more than $5 million in additional tax revenue per year to the city."

PSEG Power Connecticut, the City of Bridgeport, and several community groups and environmental organizations also announced today that they have agreed to a Community Environmental Benefit Agreement (CEBA) associated with the plant. The agreement supports the objectives of Connecticut's Environmental Justice Act. Implementing the agreement is conditioned on receiving key permits necessary for construction. Among the components of the CEBA, if all conditions are met, PSEG Power Connecticut agreed to finalize plans to retire Bridgeport Harbor Station Unit 3; establish a $2 million fund to support projects and improvements focused on creating environmental benefits for Bridgeport residents; assign a Community Liaison Officer to be the main point of contact with community groups and work with the community to support local and regional hiring.

In the CEBA, the City agrees to express its unqualified support for the new gas-fired combined cycle plant.

"This is a great example of the City, community groups, and a local business working together for the benefit of all," Ganim said. "Along with PSEG's investment in this power plant and the potential for additional renewable generation, the company will be investing in local civic groups and community projects, as well as charting a course for the future of this significant property that doesn't involve coal. This is a real win for all parties."

"This agreement strengthens PSEG's partnership with the City of Bridgeport and the community," Lopriore said. "We wish to thank Mayor Ganim and his administration, as well as leaders of the community, for helping develop and negotiate this agreement."

PSEG Power Connecticut's Bridgeport Harbor and New Haven Harbor stations are part of PSEG Power LLC's generating fleet. PSEG Power LLC is an independent power producer that generates and sells electricity in the wholesale market, with a fleet totaling more than 11,782 MWs of electric generating capacity. It is a nationally recognized industry leader on environmental issues. PSEG Fossil LLC is one of four main subsidiaries of PSEG Power, and operates the company's portfolio of natural gas, coal and oil-fired electric generating.