Claiming State Rep. Charlie Stallworth is an absentee legislator, Board of Education member Maria Pereira has filed state paperwork to challenge the veteran State House member, also a staffer of Mayor Joe Ganim, in an August Democratic primary. Stallworth, a city minister, won a special election in 2011 for Connecticut's 126th State House District replacing long-time legislator Chris Caruso who was appointed by Governor Dan Malloy to a state job. See map of district here.

Ganim's road to voter redemption began in Stallworth's East End church on New Year's Day in 2015 when he issued his first public apology following his 2003 conviction on federal corruption charges. Stallworth was one of Ganim's first comeback hires, appointing him to head the Small & Minority Business Resource Office working out of the mayor's office.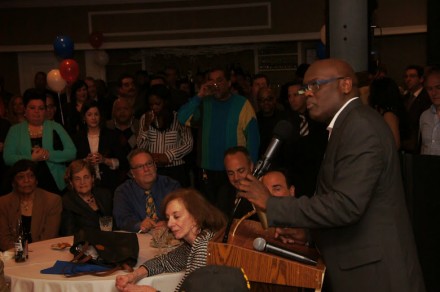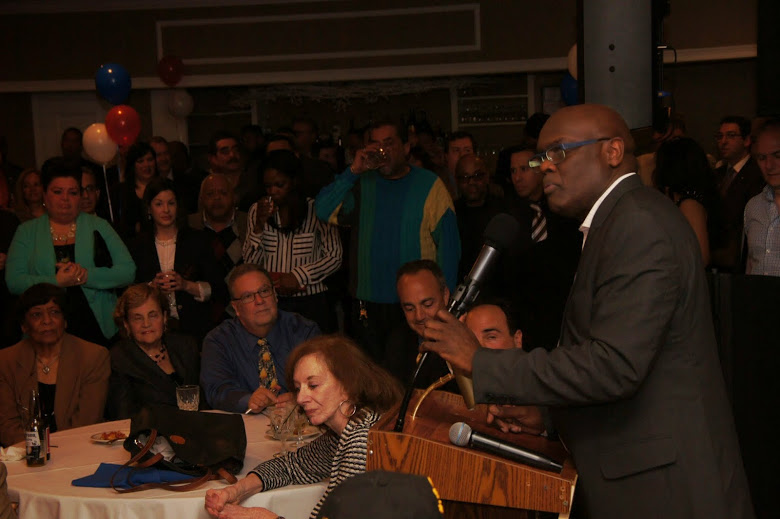 Pereira, the self-described piranha of city politics, has successfully warred against the Democratic political establishment. She made clear she will challenge Stallworth's enthusiasm for the task as a major campaign issue as well as emphasizing her knowledge of public education.
"I am running because we have a state representative who has long been absent from representing his district," says Pereira. "In his first five years in office he has only proposed two bills, neither of which has received a public hearing. He has not proposed a bill that has become law in this state. He's tardy up there quite often. He has missed so many critical bills he has not cast a vote on. Although we have a variety of delegation members who are knowledgeable, we have no one with in-depth knowledge of public education and our delegation needs a voice around issues that are impacting almost 22,000 Bridgeport public school students and by extension their families. I want to be the voice of our delegation critical to public education."
If elected to the State House Pereira says she will continue to maintain her school board seat.
Eric Stewart-Alicea who recently won a seat with Pereira on the Democratic Town Committee is serving as treasurer of "Pereira for Progress." Pereira will raise money under Connecticut's Citizens Election Program of publicly funded races.
The State House seat Pereira is seeking covers her home base Upper East Side, as well as a portion of the North End including Whiskey Hill and Lake Forest. The area is split between two State Senate districts represented by Marilyn Moore and Ed Gomes. The party endorsement will take place in May. Pereira says she will have enough support to qualify for an August primary. Pereira is a relentless campaigner who will devote full time to retail politicking.
Pereira was first elected to the Board of Education in 2009 running on the Working Families Party line serving one four-year term that was interrupted by the state takeover of city schools that was ruled illegal by the Connecticut Supreme Court. Pereira has been a ferocious voice against charter schools that she asserts suck resources from traditional school districts. In 2015, supporting Joe Ganim's comeback, Pereira won a school board seat running on the Democratic line. Shortly after Ganim's election she parted ways with the mayor over education issues including Ganim's support of Dennis Bradley for the school board chairmanship.
Bradley is eyeing a challenge State Senator Ed Gomes.