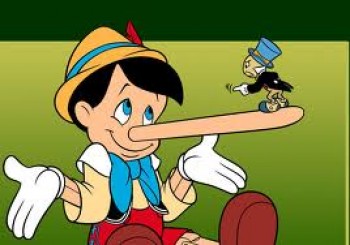 How long is City Councilman Bob Curwen's nose? He'd give Pinocchio a good run for his money. When asked a few days ago if he was in the mix for a city job or if he had any discussions with Finch administration officials about a job, Curwen's response: "It's news to me. Wish someone would tell me about it."
Well Jiminy Cricket, I guess Curwen suffered from a case of temporary amnesia. Interesting that Mayor Bill Finch would give Curwen, a big Finch back-stabber, a job but Bill wants to lock up as many pols as possible in an election year. Curwen has served as the long-time co-chair of the council's Budget and Appropriations Committee. In his recent professional life he also worked as a building security official for Peter DiNardo Enterprises, a development company headed by Sal DiNardo. Curwen, according to a release issued by Finch, will resign his position with DiNardo to work for the city in construction management, as well as resign his City Council position. Who'll replace him on the council? The mayor's office announced several personnel changes in a release today. Former WICC News Director Tim Quinn has accepted a communications position in the Police Department. Now there's a spokesman with great pipes!

From the mayor:
City Hall Personnel Changes, Additions Announced. The City of Bridgeport has announced the following personnel changes and additions at City Hall and the Police Department, effective today. These include:

Alanna Kabel

* Alanna Kabel, Deputy CAO in charge of Central Grants and Community Development will be joining the Connecticut Housing Finance Authority as administrator of the Single Family Special Purpose Programs as of Feb. 14. Until her replacement is named, Kelly McDermott, senior manager, of Central Grants and Community Development, will continue to oversee CDBG and HUD funding, including the Neighborhood Stabilization Program. Also in the interim, Alexandra McGoldrick will assume greater administrative and supervisory responsibilities for the Central Grants side of the department.

Bob Curwen

* Longtime City Councilman Robert Curwen will be resigning his council seat to fill a temporary position of project manager in the Construction Management department while project manager Arthur Harris is on medical leave. In addition to resigning his council post, Curwen also will resign from his employment with DiNardo Enterprises. In this temporary position, Curwen will help ensure that several citywide construction projects continue to move forward during Harris' absence.

* Police Chief Joseph L. Gaudett Jr. announced that he has hired former WICC radio newsman Tim Quinn as the Public Safety Information Officer. In this position, Quinn will be responsible for working with local and regional media as a spokesman for the department.

* Wilfred E. Murphy Sr. has been hired as the director of the Mayor's Conservation Corps. Murphy most recently worked for Hall Neighborhood House as its Director of Security and Safety/Purchasing. He also is a member of several community organizations including MOVE Yacht Club, the local branch of the NAACP, the Greater Bridgeport Transit District and the Bridgeport Historic District.

Lisa Miro

* Lisa Miro, former Conservation Corps director, will move to a position working with small business retention and recruitment under a grant secured by Community Capital Group.