It's the final weekend before Tuesday's general election with five school board seats and all 20 positions for City Council the featured attractions. Will a voter tsunami, or should we say Sue-Nami, hit the 130th District where Democratic incumbents Sue Brannelly and Steven Stafstrom are trying to hold off Republican challengers Rick Torres and Phil Blagys in Black Rock and the West End?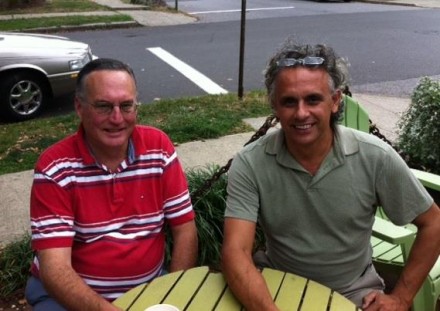 Both camps are working in earnest to identify and pull out their votes on Tuesday. This is the key City Council race on several levels, including an opportunity for Republicans to become a relevant voice on the city's budget and legislative body and campaign forces of Mayor Bill Finch trying to return key supporters as the mayor positions for reelection in 2015.
Council races are heavy on retail campaigning and that means scouring every vote, be it Democrat, Republican or unaffiliated. Party label matters but not as much in these local races where candidates try to transcend politics. Both camps have some crossover support.
Fiscal watchdog John Marshall Lee, an unaffiliated voter who often votes Democratic, writes he's supporting Torres and Blagys because they are agents for change:
"We need change on the City Council! I shall vote for Rick Torres and Phil Blagys this year because they are responsible adults willing to ask necessary questions and listen for good answers, something very important to our municipal legislature in eliminating Charter violations and Ordinance ignorance. They are long-time community leaders, not conflicted by narrow interests, and can help to strengthen and reform our current governance check and balance structures. Finally, they are hard-working individuals who know the value of money to families and businesses at all levels. I expect them to treat taxpayer money and each legislative vote with attention, intelligence and integrity. They are the change we need. That's why I support them."
Long-time Democrats from Black Rock Don and Maxine Greenberg are also voting for Torres and Blagys:
"With six new Democrats coming on to City Council, we believe Rick and Phil will further shake up the Council, which has been a rubber stamp for the "machine" too long."
Steven Spaulding, a Republican, says he's voting for Brannelly and Stafstrom:
"In over 40 years as a registered voter, I have never voted for a member of the Democratic party before. However, in this election, I intend to do so for Steve Stafstrom and Susan Brannelly. I am convinced that they can and will best represent the residents of Black Rock because I believe they will listen and intelligently consider our needs and will work to improve this area. In this election, I think the person is more important than the party!"
Brannelly and Stafstrom also have the support of Republican Jeff Burr:
"Business retention, growth and recruitment are top priorities for Sue and Steve. Their commitment to economic development makes our neighborhood and City stronger."