State Senator Dennis Bradley likely spent his last regular Board of Education meeting Monday night–he's expected to officially resign later this week–presenting coffee, donuts and citations recognizing the service of his colleagues. Maria Pereira, for one, reserved her citation for the trash can in the Aquaculture School, as she explains in the video on her Facebook page.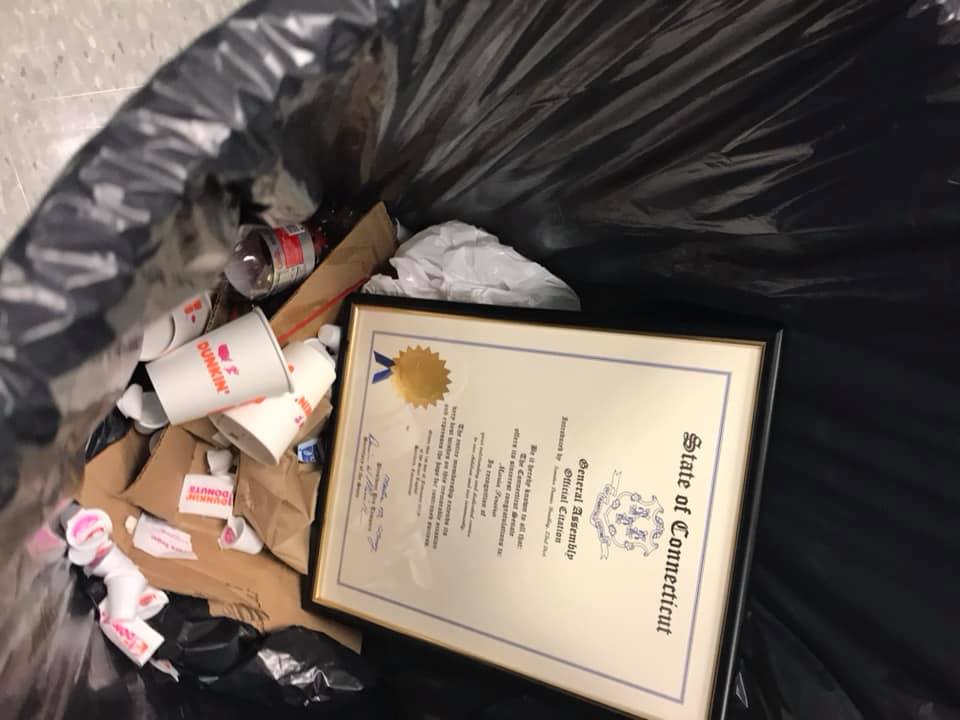 Senator Dennis Bradley arrived late tonight, again. He arrived with Dunkin Donuts coffee and treats.

He showed up without so much as a copy of the agenda.

He got up and made one of his big speeches and started to hand out framed certificates from him as a State Senator, but he saved me for last.

The speech became even more ridiculous and he announced he prays for me every night on his knees and more absurdities. He called me a "Bridgeport Gal."

I did not interrupt him, however I made no move towards him to retrieve it. As he headed towards me I stated "Dennis, I am going to decline your certificate. You have to be one of the most insincere and inauthentic people I have ever met."

He continued to walk over to me and placed it on the table next to me. I just slid it away from me.

Here is how I handled my certificate of recognition from Senator Dennis Bradley once the meeting was over …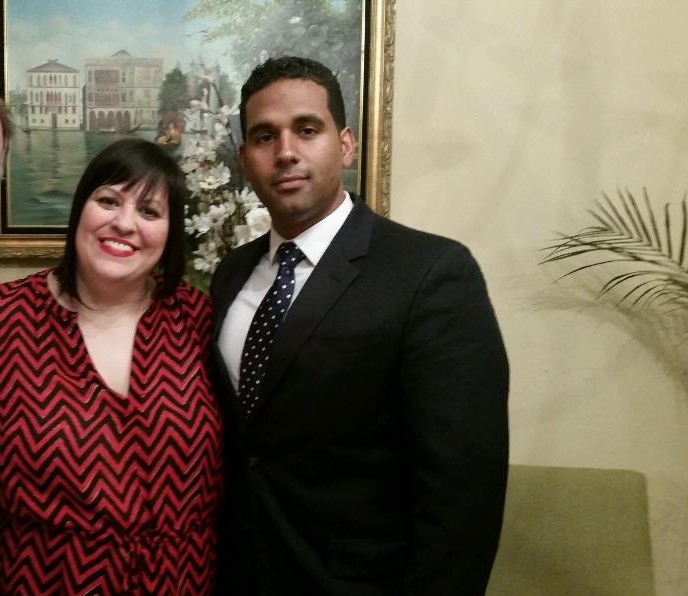 One person's trash is another's treasure. In this week of Valentines, Bradley received love from several of his colleagues in Facebook posts.
Chris Taylor:
Dennis Bradley It has been a pleasure to serve on the Bridgeport Board of Education with you. You are gentleman and will serve the 23rd district well as our State Senator. God Bless and Thank You.
Hernan Illingworth:
Thank you Dennis! It was a pleasure and an honor to serve with you. I know you will represent your community with integrity.
Joe Sokolovic:
Thanks for the recognition. Although we disagree at times we kept it professional at the table. Good luck and bring us back the $$$.