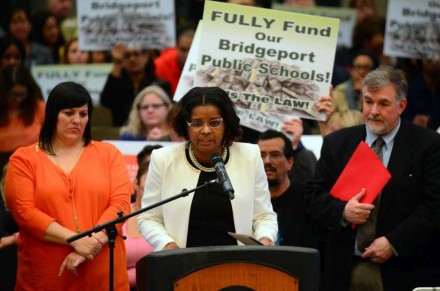 From Linda Conner Lambeck, CT Post:
Supporters of the school district's $255.9 million budget proposal aimed to fill the City Council Chambers to capacity during a public hearing held Tuesday.

That mission, they accomplished.

For 2-1/2 hours, speakers, some carrying signs, others the hands of young children, were called up one by one to give impassioned three-minute pitches to council members in attendance on how school guidance counselors, reading teachers and kindergarten aides should trump other things in the city budget.
Full story here.