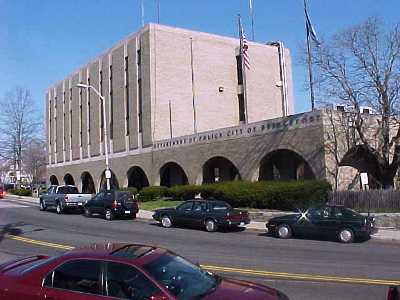 Since Joe Ganim's return to the mayoralty on December 1, 2015 he has added more than 100 public safety officers, 79 in the Police Department and 36 in the Fire Department. Several OIB readers have asked about the demographic breakdown in the respective departments during that period. Following an OIB request to the city here's what we've learned.

Police:
Total hires:  79
Male: 63
Female:  16
White:  29 (36%)
Black:  15 (19%)
Hispanic:  32 (40%)
Asian:  2 (2.5%)
Unknown:  1 (1.2%)
Fire:
Total hires:  36
Male: 36
White:  10 (28%)
Black:  6 (17%)
Hispanic: 19 (53%)
Asian: 1 (2.7%)
Among the numbers one that sticks out is no recent female recruits in the Fire Department. What gives? City officials say very few women apply for the firefighters exam asserting they are more attracted to police work. Two recent female firefighter applicants finished high during the testing process but failed background checks. OIB readers Ron Mackey and Donald Day, both retired city firefighters who spent years taking on the political establishment in the cause of opening up hiring opportunities for minority firefighter applicants, have their own take on the lack of numbers involving the testing process the city uses.
OIB has also asked the city for residence location of the public safety hires. That information is forthcoming. City residents receive extra points for entry exams.
On the 2015 campaign trail, following a spike in violent crime, Ganim promised to hire 100 new police officers to help replenish the ranks of dwindling department losses to retirements and suburban poaching. Ganim is expected to reach his goal later this year. But will his effort keep pace with department attrition?