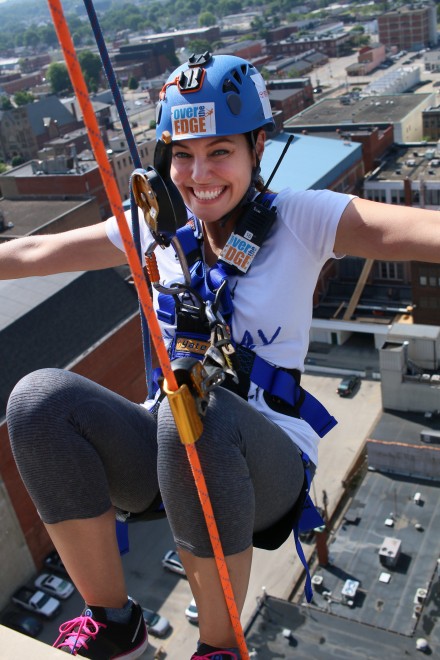 Sports legend Bobby Valentine will be one of the rappellers down the People's United Bank corporate headquarters Downtown on Sunday to raise money in the Over The Edge for Wakeman Boys & Girls Club.

On September 16, 2018, Wakeman will host an Over the Edge event where participants raise funds to secure a spot to rappel down the People's United Bank Corporate Headquarters in Bridgeport. Wakeman is going Over the Edge to raise awareness of the important work we do and to raise the funds we need to increase our presence in the local community. With two clubhouses (one in Southport and one in Bridgeport), two school sites, (one in Fairfield and one in Bridgeport), Wakeman also has exciting plans to rebuild the former North End Boys Club, which will serve youth in the Hollows section of Bridgeport.

The first 75 individuals who raise a minimum of $1,000 have the opportunity to participate, but you must register first to secure a spot. The registration fee is $50 and goes toward the $1,000 minimum required to rappel. Individuals can raise the minimum through any combination of donations through their page on the website, and there will be prizes and incentives for those who meet their goal and go beyond! A representative for a company or organizations can register as a Fearless Leader and team up with co-workers to raise $3000 and secure two rappel slots. Not ready to rappel? Register as a Chicken Coop VIP! These participants DO NOT rappel, but can join in on the fun and support Wakeman! When VIPs raise a minimum of $500, they will get special treatment on Event Day.

Wakeman Boys & Girls Club genuinely believes that every child has the potential to BE GREAT. For generations, Wakeman has excelled at being "the positive place for kids" by offering hope, opportunity, and a sense of belonging to every youngster who walks through our doors. Helping our members become caring, responsible citizens is our passion. Everything we do, every conversation we have, and every program we offer supports this deeply held mission. We set the stage for success early by instilling in each of our members the values that lead to a happy and fulfilling life. By fostering an environment that builds self-esteem and encourages self-expression, our members are given the freedom to explore every aspect of the exciting world that awaits them.

We hope you will consider participating in this unique opportunity, whether by registering yourself, a corporate team, or by supporting another Over the Edge participant with a donation.

Visit www.wakemanclub.org for more information about our organization.