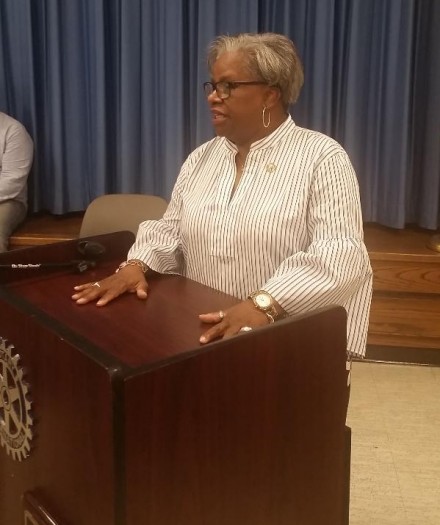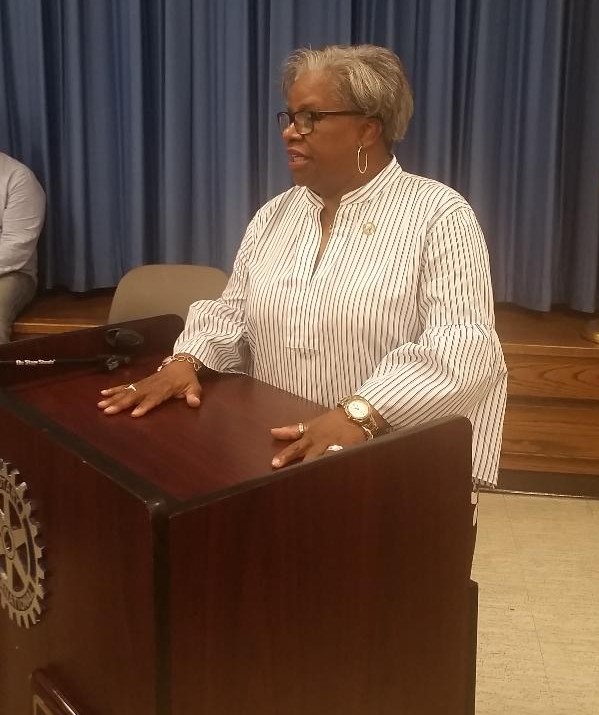 State Senator Marilyn Moore, co-chair of the General Assembly's Bonding Subcommittee, on Thursday announced the expected approval of nearly $15 million in state funds including dollars for the demolition of the Pleasure Beach Bridge, renovations to city-owned McLevy Hall and capping the closed landfill at Seaside Park. The State Bond Commission is scheduled to approve the items at its meeting on September 20 in Hartford.

The bridge at Pleasure Beach has been inaccessible for more than 20 years after a fire caused heavy damage. In recent years the city has provided access to the East End peninsula for beachgoing and recreation via seasonal water taxis.
"I am very excited to be able to bring back state funding to help Bridgeport move forward with critical projects like demolishing Pleasure Beach Bridge, restoring McLevy Hall, capping the Seaside Landfill, and making improvements to our local housing facilities," said Moore. "This major funding from the state will also help to ease the burden on local taxpayers by underwriting the cost of these projects."
Many Moore supporters are pushing her to run for mayor in 2019. She has taken a wait-and-see attitude pending her reelection in November. The Democrat's Republican opponent is Bridgeport schoolteacher Rich Deecken.
Part of Moore's thought process centers on Democratic control of the State Senate currently knotted at 18 members with Republicans. As co-chair of the bonding subcommittee she possesses tremendous clout on the flow of dollars to Bridgeport. She represents the 22nd District that covers the north and western portions of the city as well as all of Trumbull and the southern piece of Monroe. She won the seat in 2014 knocking off incumbent Anthony Musto in a primary. She won reelection handily in 2016.
The bond agenda items include:
— $5.5 million grant-in-aid to Park City Communities to assist with installation of site utilities and streetscape improvements associated with the Crescent Crossing mixed income housing development in Bridgeport which replaces the storm-damaged Marina Village housing project. These phases include 130 housing units.
— $4 million for a preliminary design for improvements on I-95 from exit 19 to exit 27A.
— $1.6 million for the demolition of the Pleasure Beach Bridge.
— $1.5 million for the exterior restoration of McLevy Hall.
— $1.2 million to cap the Seaside Landfill.
— $1 million grant-in-aid to Bridgeport Economic Development Corporation to finance a loan to Hancock Avenue Partners I and II LLC to assist with utility infrastructure for development of Phase III of the Cherry Street Lofts which will provide for 157 units of mixed income rental housing.