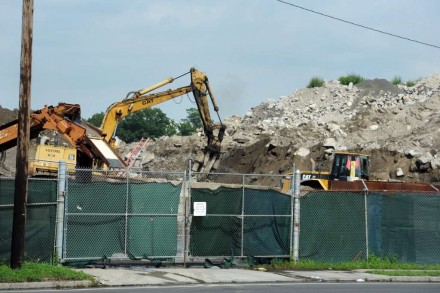 The administration of former Mayor Bill Finch urged O&G to move its Seaview Avenue operation to the West End. Following pushback from neighborhood residents, Mayor Joe Ganim's not supporting the move by his predecessor. Not yet, anyway. How will it shake out?

From Brian Lockhart, CT Post:
Some West End residents and others in the adjacent South End and Black Rock neighborhoods are up in arms. And a politically savvy Ganim seems, for now, to be taking their side against the move.

"It's nothing the city could really support until they can show they can be a good and responsible neighbor and corporate citizen in Bridgeport," said Av Harris, Ganim's communications chief.

Meanwhile, since Ganim returned to office with the help of East End political operatives, the city has been more aggressive at O&G's current site. After over two decades of operation, zoning officials determined the company does not have the proper approvals to operate and in April ordered O&G to cease and desist.
Full story here.