Nicholas A. Panuzio, 83, the affable former Republican mayor of Bridgeport whose gift for gab, political skills and ambition lifted him to the corridors of power in Washington D.C., died Friday evening in Easton, Maryland from surgery complications, according to his son. He was elected mayor in November 1971 and served nearly four years before taking a job with the presidential administration of Gerald Ford. From 1981 to 1996 he served as Chairman and CEO of Black, Manafort, Stone and Kelly Public Affairs Company, a powerful political consulting and lobbying firm.
Most recently he was the Senior Partner of Panuzio & Giordano Public Affairs with offices in Alexandria, Virginia and Hartford.
"My condolences are with the family and friends of Nick Panuzio who served our city as mayor of Bridgeport, as well as our country under President Gerald Ford," said Mayor Joe Ganim. "His commitment to the people continued throughout his life and most recently with his time serving on the Board of Trustees for the University of Bridgeport. Nick's contributions and kindness will be fondly remembered."
In 1971 Panuzio defeated Democratic incumbent Hugh Curran by a razor-thin 9 votes.
Panuzio was an administrator at the University of Bridgeport. He also served in the Connecticut State House. In 1969, an insurgent group of young Republicans organized to overthrow long-time Republican Chairman Edward Sandula who for years had a firm grip on the party. Calling themselves the Republican Action League, young Republicans such as Panuzio, James Stapleton and Marie Scinto built a coalition of activists that added thousands of voters to the GOP registration.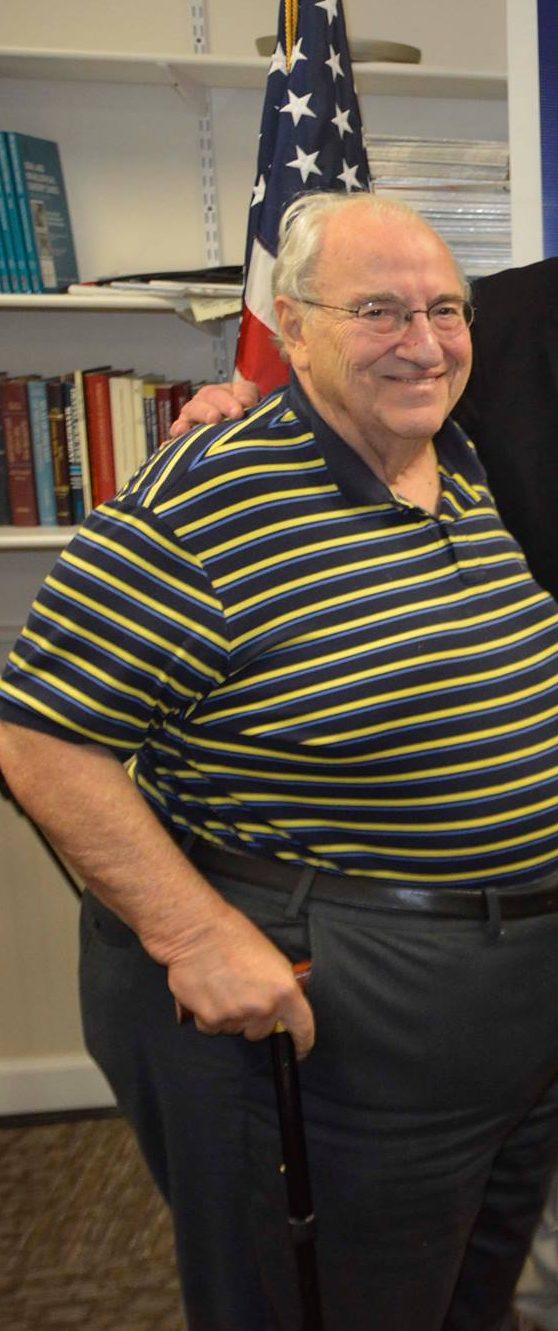 Panuzio who enjoyed a nice feel for the blue-collar worker of the city became the Republican mayoral candidate in 1969. He lost to Curran in the general election but did not go away. In 1971 budget issues dogged Curran and he raised taxes. Panuzio squeezed out a victory the second time around becoming the first Republican mayor in more than 40 years. It started a 10-year period over the next 20 that Republicans would occupy the mayor's office including Lenny Paoletta and Mary Moran.
Republican Town Chair Mike Garrett who spoke to Panuzio last week says the 1971 mayoral election was the first time he voted. "We crowed about being part of the nine that got him elected as new voters. Then we went to the Stratfield Hotel and celebrated."
Panuzio's 1973 reelection became controversial. He cut a deal with members of police and fire that allowed retirement after 20 years of service that mayors to follow would describe as a back breaker to the municipal budget. Democratic mayoral candidate William Mullane protested on the campaign trail the future cost to taxpayers of the 20-and-out deal. In those years members of police and fire were required to reside in the city making for a huge electoral force as well as an extended family of voters. Panuzio won a second term.
In 1974 Panuzio ran for governor of Connecticut, but came up short at the party endorsement session. Rather than facing city voters again and a potential loss to brash and colorful Democrat John Mandanici, Panuzio eschewed reelection in 1975. Fifty-five days prior to the completion of his second two-year term he accepted a presidential appointment from Ford as deputy administrator of the General Services Administration and Commissioner of Public Buildings. He supervised construction, leasing, management of all federal buildings. If you wanted a tour of the White House, Nick was certainly the guy to call.
Following Ford's loss to Democrat Jimmy Carter in 1976, Panuzio's skill set and relationship building in Washington brought him to a whole new level professionally and financially. His time with the public affairs firm Black, Manafort, Stone and Kelly elevated his growing stature and power where he served as an urban affairs adviser to Ronald Reagan and George H.W. Bush.
If the names Paul Manafort and Roger Stone sound familiar, yes the same guys charged in the special counsel's federal probe.
When Mandanici became mayor in 1975, he negotiated a new labor agreement that returned the retirement eligibility of police and fire personnel to 25 years moving forward. Public safety employees were grandfathered under the 20-and-out deal Panuzio had crafted so financing those costs still remain.
Although Panuzio had done well professionally he was not a stranger to Bridgeport. His latest venture was a partnership at Panuzio & Giordano. During the Bill Finch mayoral years he also served as a government relations consultant to the city.
Panuzio's oration skills were put to test by actor Paul Newman who directed and filmed the 1972 movie The Affect of Gamma Rays on Man-in-the-Moon Marigolds in Bridgeport. Bridgeporters have forever blamed Newman for characterizing their city the "armpit of New England." Actually, Newman attributed the expression to Panuzio.
In the November 1973 issue of Cosmopolitan magazine, Newman said, "I shot (the movie) in Bridgeport, you know, and I filmed what was there. It's a terribly depressing little town–the mayor calls it the armpit of New England."
Panuzio punched back with this response to the Bridgeport Sunday Post:
"It's asinine to even have to deny that I would say such a thing about my hometown. And, as I said, I haven't been to the movies too much in the past few years so I don't have Mr. Newman's intricate knowledge of that part of the human body."