Fire Chief Richard Thode wants more female firefighters on the department. Next month the city will learn if an ongoing recruitment and training campaign will pay off. Applications are now open see here for the next entry level class. June 7 is the deadline to apply.
The city expects to hire 50-60 firefighters over the life of the two-year testing list. Nearly 50 percent of the roughly 300-member force has 25 or more years of service so the city anticipates dozens of retirements.
Applicants must be at least 18 years of age, a non-smoker in good physical condition and CPAT certified. What's that? The Candidate Physical Ability Test, a state-administered rigorous training and testing process that's required in many fire departments, including applicants in Bridgeport. It's no picnic in the park to win certification, something that retired Bridgeport firefighters Donald Day and Ron Mackey assert in the OIB comments section is a barrier to hiring female firefighters, an attractive teamwork public service profession.
CPAT certification became a standard under then Bridgeport Fire Chief Brian Rooney about 10 years ago. Since that time not one female firefighter has been hired. The city's on a campaign to recruit more female firefighters leveraged with a public outreach about preparing for the CPAT process. See the CPAT Orientation Guide.
Mayor Joe Ganim, who'll be 60 years old in October, endured the test himself and passed, as he notes in the video above. Ganim is extraordinarily fit.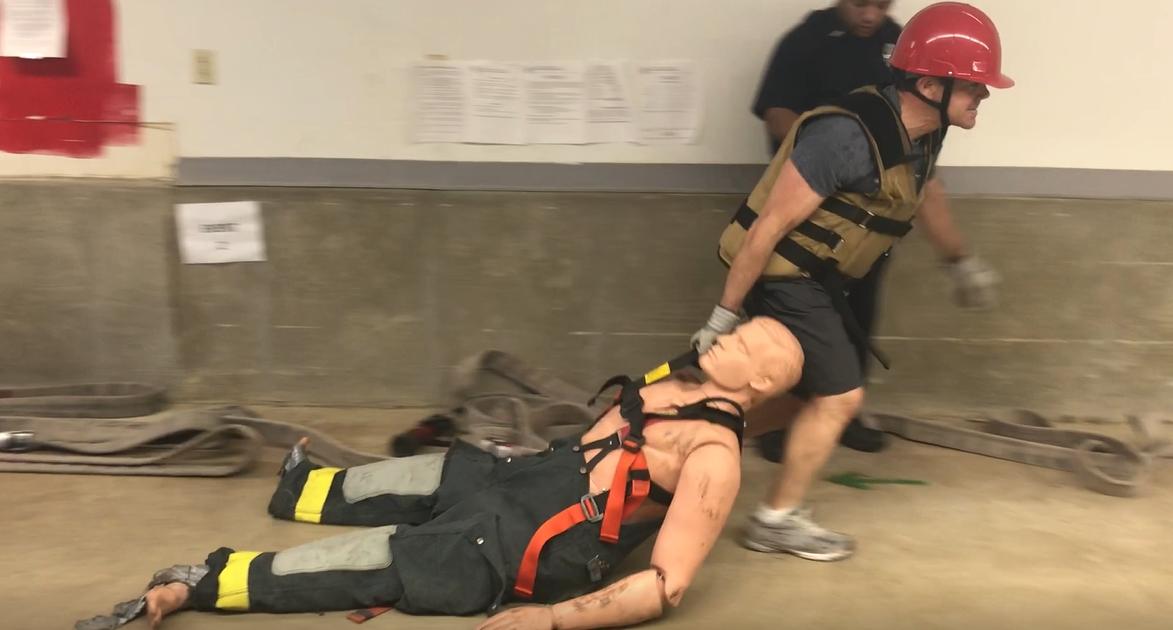 Given the right training more women are prepared for the physical demands that require core body and leg leverage support, according to those who've passed the test.
The test includes wearing a 50-pound vest to simulate firefighter activities as well as an additional 25 pounds of weights on shoulders for a stair climb challenge. Eight obstacles must be completed in under 10 minutes and 20 seconds.
1. Stair Climb
2. Hose Drag
3. Equipment Carry
4. Ladder Raise & Extension
5. Forcible Entry
6. Search
7. Rescue
8. Ceiling Breach & Pull
Here's a story about a female firefighter in Albany who passed the test.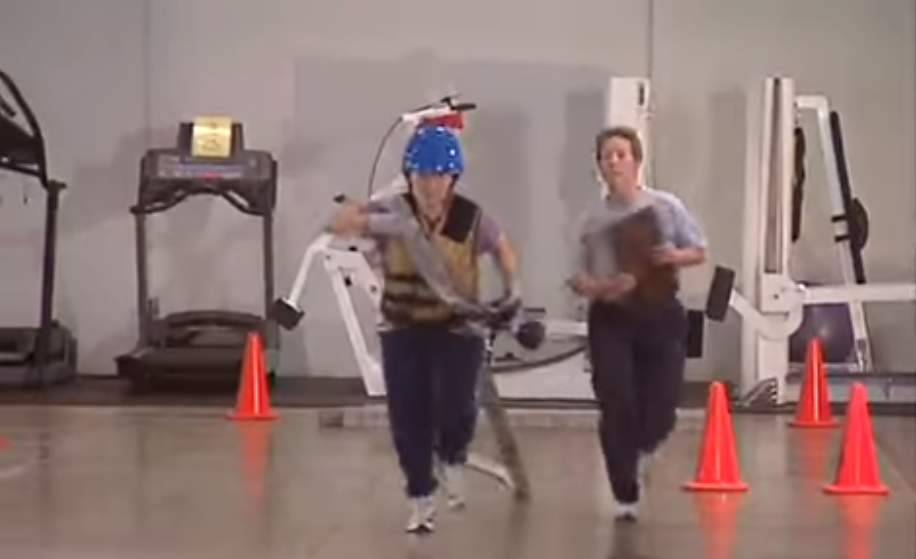 Women comprise about 3.5 percent, roughly the national average, of the city's 300-member force, something Thode wants to improve upon as the department faces dozens of retirements. This latest class is expected to fill about 12 positions, but dozens more over the life of the 2-year testing list.
The city offered scholarships to Bridgeport residents that could prove a financial hardship for the cost of the application process. About 20 female applicants have received assistance.
Lieutenant Necole Dundy-Pittman who is part of the city's recruitment team has worked with a core group of 60 females in CPAT preparation at the city's local training facility on River Street in advance of the state-administered facility in Meriden. About a dozen already have become CPAT certified.
Thode shared that based on conversations with the state "the skill level of the folks that went through our CPAT training center is clearly evident vs. the folks who did not."
The chief adds it's too early to provide a success rate of female CPAT applicants because the testing process does not end for another five weeks. The city testing process includes residency points to attract more Bridgeport residents.
CPAT applicants undergo a practice test, according to the chief. If they pass, they are done. If they fail, two weeks later they get another practice. If they pass they are done. If they fail they can compete one more time. So each candidate gets three attempts, two weeks apart.