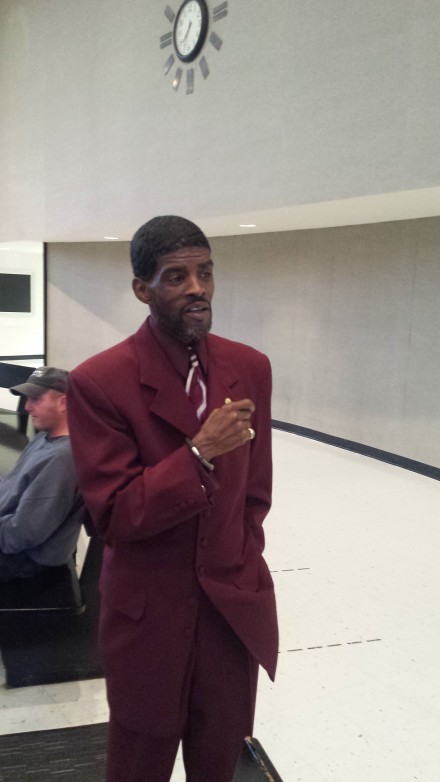 Addressing the City Council Monday night, former State Senator Ernie Newton declared "White privilege means you can commit crimes but held at a different standard." The pronouncement drew a combination of gasps and cheers from the crowd in the City Council chambers. Newton claimed he had been harmed by bidding process disclosures regarding his particular felonious past as a principal for a company that wanted to manage the city dump. Newton asserted he was advised by a lawyer he was not required to check off he was a felon because his crimes did not apply to the bidding category.

"If my lawyer would have said, 'Ernie, mark the box 'yes' I would have done it. I'm not ashamed," says Newton. The company Newton represents was disqualified.
The city has a ban-the-box policy to place job application focus on qualifications rather than criminal past but now the City Council is looking to extend the policy to bidding procedures as a result of the Newton incident. More than a decade ago Newton was convicted of federal corruption charges from his role as a state legislator. He is also appealing a state conviction of violating Connecticut campaign finance laws for which he received a six-month sentence stemming from his run for State Senate in 2012.
CT Post reporter Brian Lockhart has more on this issue:
The company, East End Developers Inc., offered the lowest price of three contenders bidding for the job, which also included current dump manager Enviro and City Carting, according to city officials.

What kept Newton and his partners from being awarded the work was how Newton, who signed the bid documents, handled seven questions aimed at shedding light on contractors' criminal history…

"From what I understand, had he answered 'yes' there wouldn't have been a problem," said John Ricci, head of the public facilities department, which includes the dump. "The city attorney … made the determination it was something that gave a reason for disqualification. I don't make that judgment."

Ricci said the city is now considering rejecting all bids and running the dump internally, though he noted the contract could be rebid./blockquote>
Full story here.