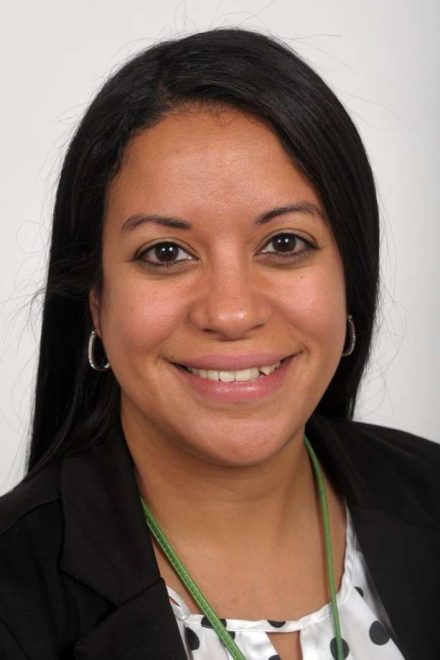 Talk about being thrown into the thick of it. Bridgeport-raised Keila Torres Ocasio this week returned to the Connecticut Post newsroom as managing editor navigating coverage of a wild primary night in the Park City.
Beat reporter, columnist, editor, Keila's done just about everything news related.
She also brings to the table some institutional knowledge of Connecticut's largest city, something Matt DeRienzo, vice president of news and digital content for Hearst Connecticut Media, has talked about beefing up.
Brian Lockhart does an outstanding job covering Bridgeport full time but the pledge to bring on more Bridgeport-based scribes has not yet materialized. One full-time reporter for the state's largest city? Hmmm.
Hearst Connecticut enjoys the largest digital foot print in the state including dailies in Bridgeport, New Haven, Norwalk, Stamford, Greenwich and Danbury, as well as Connecticut Magazine. The wide staffing provides flexibility to move scribes around to fit editorial needs and coverage.
From Keila's announcement:
Ocasio was born in Puerto Rico and grew up on Bridgeport's East Side. She first started at the Post in 2007 as an intern.

"I'm excited to be back in the Bridgeport newsroom and I look forward to leading the staff and news coverage at my hometown paper," Ocasio said Monday. "Having grown up here and having covered the city as a reporter and even columnist, I know Bridgeport's assets and challenges well. And I look forward to providing more coverage of our suburbs, which all have their own individual identities."

Ocasio graduated from Central High School, earned her bachelor's degree in journalism from the University of Connecticut and, in 2018, received her master's in global media and communications from the University of Bridgeport.
Meanwhile, DeRienzo announced on Thursday the launch of a digital subscription program. Translation: paying for content.
The days of daily newspapers leveraging most of their revenue via hard-copy advertising are over. Digital advertising is now sustaining most media outlets. Digital subscription is another way to generate revenue to finance the expensive process of news gathering.
Media outlets are still trying to figure out a paid digital program that works economically without turning off readers, as DeRienzo explains in his announcement.
Hearst's Connecticut newspapers employ more than twice as many journalists as any other local news organization in the state, and are among the very last in the state to launch a digital subscription program.

… Behind the scenes, we're already working to create extensive, town-by-town coverage of municipal and school elections.

A significant investment goes into employing the reporters, photographers and editors who cover local schools and government, breaking news and crime, local sports, business and state issues. In addition to the premium content and benefits that will be associated with an "Insider" subscription, we will continue to provide comprehensive local breaking news coverage and online features accessible to all.
For more see here.