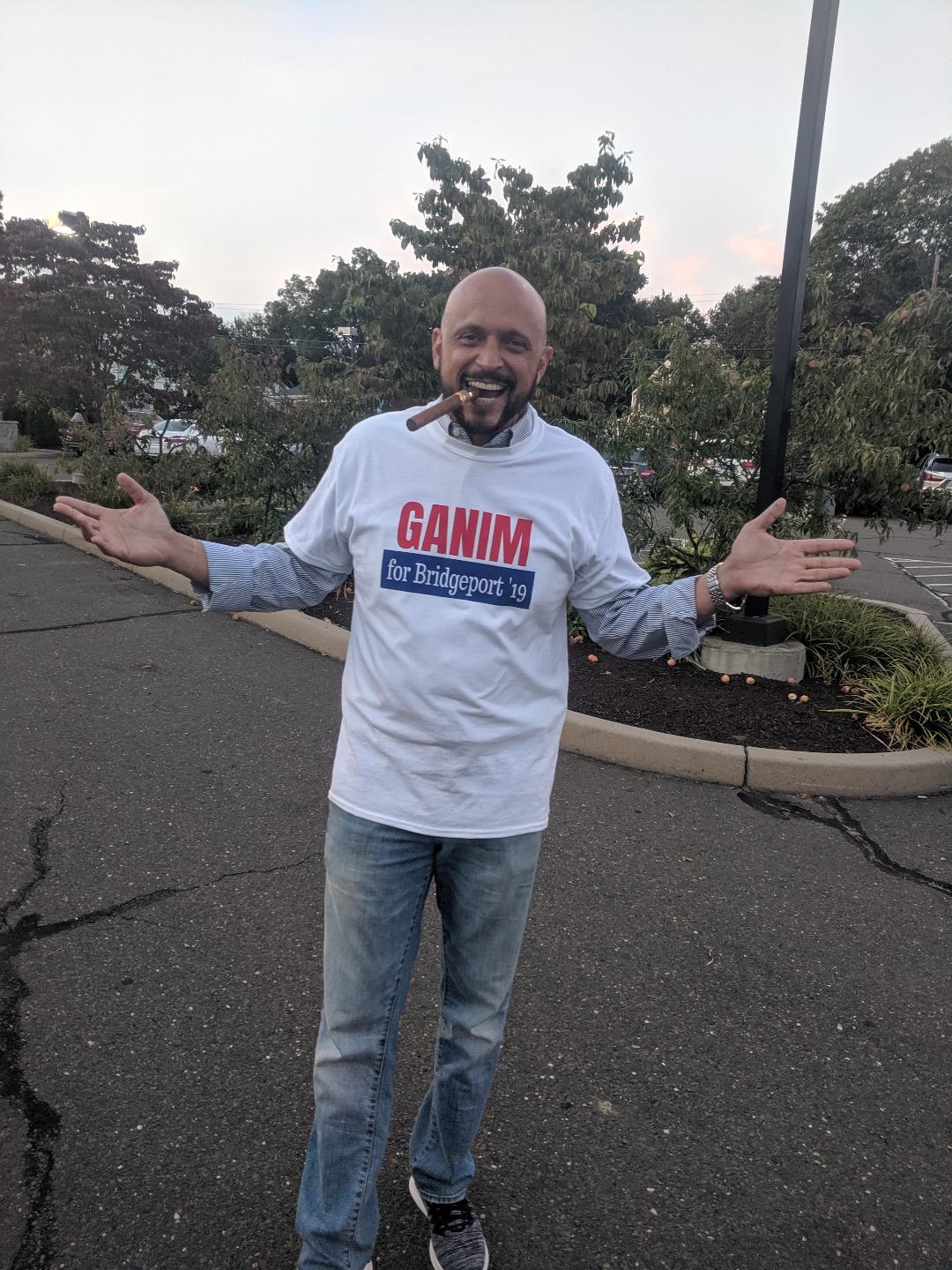 Little things mean a lot in city politics, including celebrations.
Tuesday evening Deputy Chief Administrative Officer John Gomes, who's been through a number of political wars, posed for an OIB photo in the parking lot of Testo's Restaurant. Brimming a cigar after a long, long day on the campaign trail providing rides he was ready to marinate in the results, and party, in advance of an expected victory.
"We are celebrating tonight," he declared.
Shortly after the polls closed the results trickled into the ballroom of Testo's that poised ominous for Mayor Joe Ganim. His primary opponent State Senator Marilyn Moore had piled up an impressive series of precinct wins.
The air inside Testo's was like a call into a casket. Hello, anyone in there?
As the night progressed, despite Ganim being down by a few hundred votes, Gomes did not despair.
"We will win," Gomes said. "We have it covered."
His reference was to absentee ballots.
He called it correctly.
"Remember that cigar?" he echoed playfully.
Time to light up. And he did … for the cigar that almost wasn't.
Phew!!!