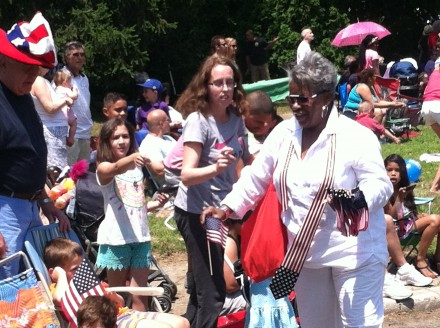 The Barnum Festival weekend has become the gateway for retail campaigning, especially during legislative cycles with August primaries just six weeks away. Two years ago State Senator Marilyn Moore was campaigning in earnest trying to take out three-term incumbent Anthony Musto in a Democratic primary. She prevailed in a close contest on her way to a general election win. Now she's the incumbent but this time facing party endorsed City Council President Tom McCarthy with the winner opposing Republican Elaine Hammers in November in Connecticut's 22nd District covering all of Trumbull and portions of Bridgeport and Monroe.

Political party operatives consider this a swing district because of its city-suburban makeup. The Moore and McCarthy campaign operations are taking form in the six-week run to the August 9 primary. Summer campaigning is a different animal than what voters are accustomed to in higher-turnout November general elections, especially in this presidential cycle.
What? You want me to vote in August?
Yup, I need you to come out for me.
I'm on vacation.
Okay, you can vote by absentee ballot.
This stuff matters, especially in low-turnout primaries in which just 15 percent of the electorate will vote based on recent history. Moore, like all incumbents, is leveraging the power of incumbency sharing information to constituents in her final taxpayer-paid legislative mailer about her votes in the General Assembly.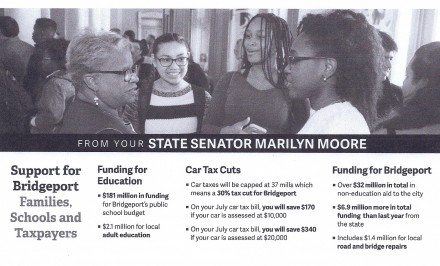 Moore by virtue of state law is able to craft personalized mailers throughout her district. One recent mailer to Bridgeport constituents highlighted the additional state education funds she delivered, her vote to cap the mil rate on car taxes that means a 30 percent drop for Bridgeport auto owners and additional money to improve roads and bridges. Legislative incumbents with primaries have entered the window that bars government-paid mailers, but Moore can now rely on her taxpayer-financed public campaign money–assuming it's approved this week by the State Elections Enforcement Commission–that will avail her about $100K to spend in the final weeks.
McCarthy hopes to qualify for the money as well under the state's Citizens Election Program of publicly financed campaigns that was put in place years ago to limit the influence of campaign cash. He's out in force trying to identify serial Democratic primary voters in the Bridgeport part of the district. He's also introducing himself to suburban Trumbull and Monroe.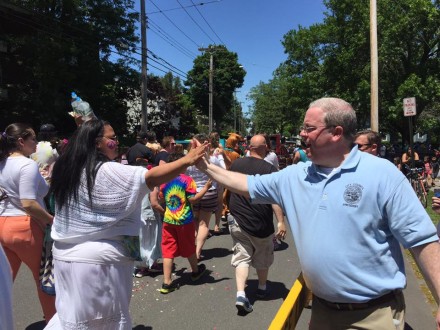 In an eclectic district such as this it's difficult to center on one primary issue that covers all the bases. It's generally better to cherrypick issues that resonate with the respective constituencies. What plays strongest in Bridgeport may not work as well in Trumbull and Monroe. But those suburban moms and dads are equally passionate about their issues, be it taxes, education, transportation, zoning, seniors, veterans, daycare and health care.
The campaign operation that connects and identifies strongest with these primary voters goes on to the high-turnout general election.
Meanwhile the other state senator representing Bridgeport, Ed Gomes, has a court hearing Thursday morning before Judge Barbara Bellis whom Gomes has asked to place his name on the August primary ballot to face party endorsed Dennis Bradley. The Office of the Connecticut Secretary of the State denied Gomes' request for ballot access following a paperwork glitch even though Gomes received sufficient support at the party convention to qualify for the Democratic primary.