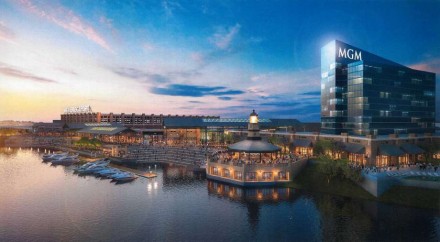 From Brian Lockhart, CT Post:
Sharp dressed, smooth talking Uri Clinton of Las Vegas was there to spread the gospel of his employer, MGM Resorts International, and convert skeptics of its development plans for where this lower-income, minority neighborhood meets the harbor.
He even brought along copies of a sort of business bible, "MGM Cares: 2016 Corporate Social Responsibility Report," that touts the international company's diversity in hiring and philanthropic, education and environmental initiatives.

"We can have another 100 of these here tomorrow," Clinton said, urging audience members to take copies.

The evening was hosted by the East End NRZ, an influential planning organization that could help make or break MGM's plans.
Full story here.