The State Elections Enforcement Commission has civil authority to probe election law violations. It has no criminal oversight of elections and has no authority to vacate an election result. Such a measure must be traveled through state court. Most SEEC investigations take at least several months and now up to a year. It can, upon an investigation, refer allegations for a criminal probe to state law enforcement officials.
The deadline for bringing a complaint to the Superior Court to contest the September 10th primary results is September 24.
See the certified vote for the 2019primaryresults.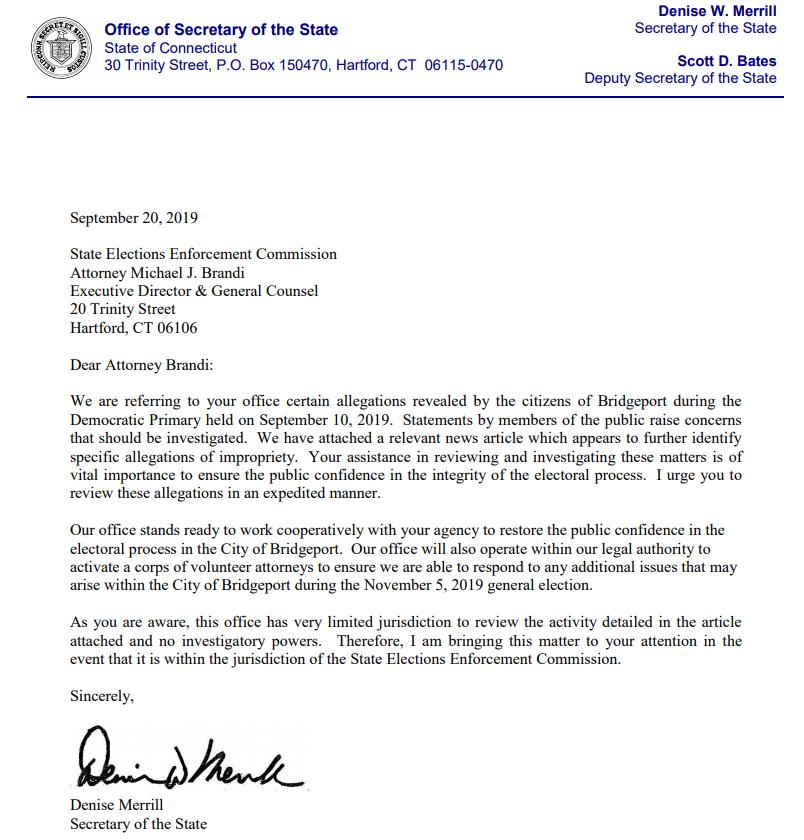 From the CT Post:
The State Elections Enforcement Commission has scheduled a special meeting for Monday to consider an investigation into absentee ballot irregularities uncovered in a Hearst Connecticut Media report.