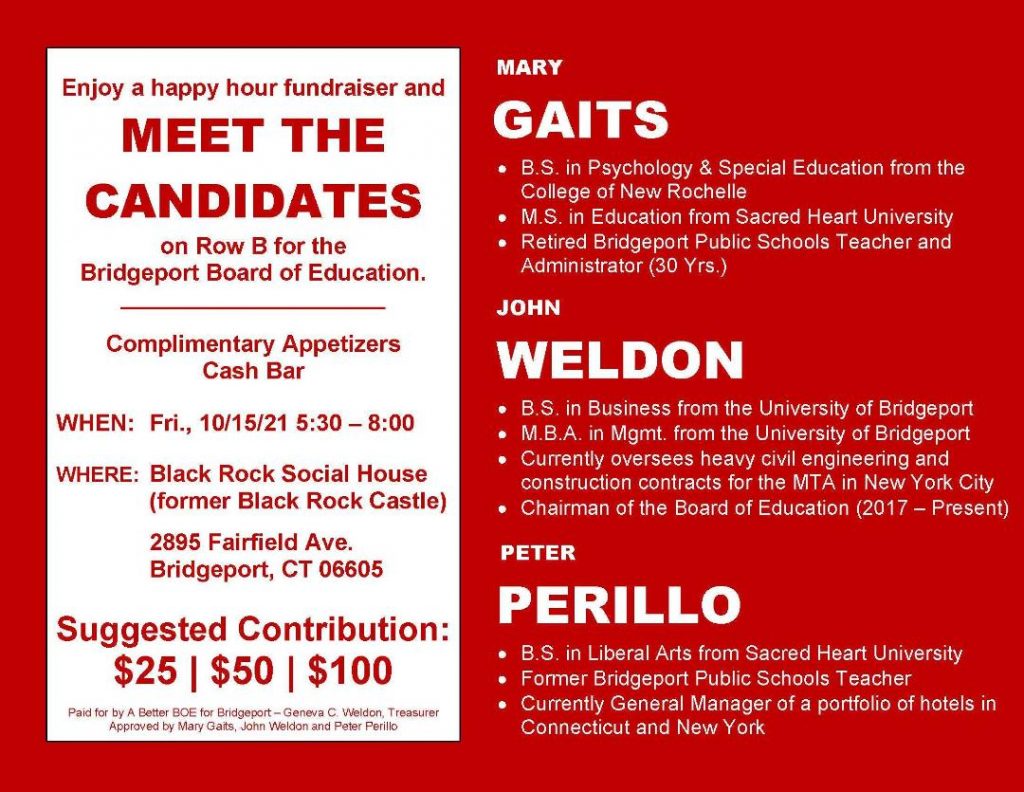 Democrats and Working Families Party school board candidates have hosted fundraisers. Now it's time for Republicans trying to win seats Nov. 2.
Incumbent Board of Education chair John Weldon and running mates Mary Gaits and Peter Perillo will engage a meet the candidates night on Friday in Black Rock.
Democratic slate: Christine Baptiste-Perez, Erika Castillo, Michael Maccarone.
WFP: Joe Sokolovic, Khalid Muhammad and Jose Lopez.
The school board is governed by state-mandated minority-party representation meaning three of the nine slots cannot be held by the major party, in this case Democrats.
So the real battle looms between Republicans and WFP candidates.