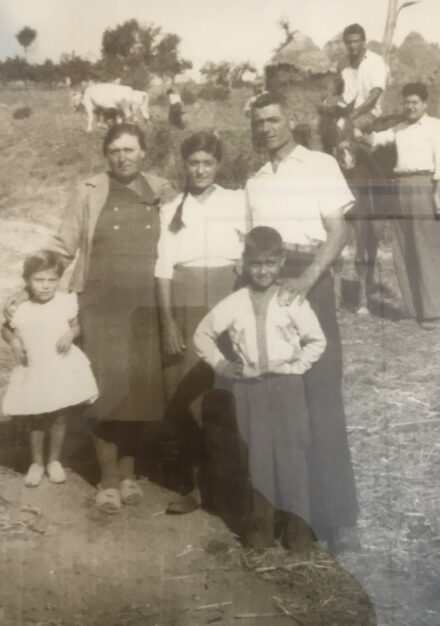 News release from Council of Italian-American Societies:
Today, the Council of Italian-American Societies of Greater Bridgeport is pleased to announce that Peter Prizio, a retired Bridgeport business owner has been named this year's Grand Marshal of the 114th Bridgeport Columbus Day Parade and Annual Celebration. An August 29th Meet & Greet to formally introduce the Grand Marshal is planned at the Boca Oyster Bar in Bridgeport.

The life of Peter Prizio is that of an immigrant success story. A first-generation Italian American, Peter was born in San Mango sul Calore, a village located in the province of Avellino in the Campania region of southern Italy. In 1955, with his father and oldest sister, his family migrated to America to build a better life. His father, a stone mason, later brought his wife and youngest daughter to Bridgeport where the family resided on Parrott Avenue in the North End. Peter attended Read School and graduated from Columbus School in the Hollow section of the City. In 1966, he graduated from Bullard Havens Technical High School with a trade in Carpentry. From there, he joined the former Carpenters Union Local 99 and worked for the former E&F Construction Company. Eager to experience the American dream, in 1985, Peter started his own business by establishing the Sound Construction Company located in Bridgeport. Until his retirement, he served as its President and Chief Executive Officer. His son and namesake, Peter took over the operation from his father and currently manages the Company with his wife, Lori DiCocco.

"I am tremendously honored and humbled to be chosen to serve as this year's Grand Marshal. It allows me the unique opportunity to highlight the beauty and majesty of this country and to encourage other immigrants to aim for the American Dream. It's still alive and through hard work, determination and with a bit of good luck, the sky's the limit. If a poor Italian boy like me can succeed, I believe anyone can," said Prizio. In the early 1980s, Peter became a citizen of the United States.

U.S. Marine Band.

Peter and the love of his life Laura Mazzucco were married for 46 years. Sadly, Laura passed away ten years ago. As next door neighbors on Wheeler Avenue in Bridgeport, they became childhood sweethearts. At the time, he was 16 and Laura was 13 years old. They courted for five years and then were married. They have one son Peter and his wife Lori DiCocco. Their loving daughter Mia is Peter's cherished granddaughter.

Through the years, Peter's Company has generously given back to the community in many ways; donating services to improve the infrastructure of Bridgeport's Saint Margaret's Shrine, helping to raise money with the Easton Exchange Club for non-profit organizations that work directly with women suffering from the trauma of domestic violence, and leading efforts to raise funds to help families devastated by earthquakes in Italy and other countries.

"For us, selecting Peter for Grand Marshal was a natural fit and the ideal choice. He not only brings his skills, talents and life experiences to the task, but also his love for the Italian culture, the Italian heritage and his passion to continue the tradition of the Bridgeport Columbus Day Parade," stated Chris Caruso, an officer of the Council of Italian-American Societies of Greater Bridgeport.

As a former President of the Circolo Sportivo Italian American Club of Bridgeport, Peter spearheaded the effort to raise the necessary funds to construct a new North End building located at the corner of Park and Lincoln Avenues. A respected member of the Italian American community, his efforts have led to the Club's annual participation in the Bridgeport Columbus Day Parade and activities in support of other Italian American organizations.

Former Bridgeport Mayor Leonard Paoletta and past Columbus Day Parade Grand Marshal stated, "Peter was the unanimous choice of our organization and me and the past Grand Marshals have pledged our support to help him make this year's parade the best ever!"

On Monday, August 29, to formally introduce Peter as this year's Grand Marshal, the Council is planning a Meet & Greet for the public at 5:30 PM at the Boca Oyster Bar in Bridgeport.

For more information and to purchase a ticket, please contact Co-Chair Joanna Leone at (203) 895-5091 or jmaria165@hotmail.com.

The 114th Bridgeport Columbus Day Parade is scheduled for Sunday, October 9 and the 33rd Vincent Vizzo Columbus Day Concerts featuring the Official Parris Island Marine Band from Parris Island, South Carolina will take place on Sunday evening, October 9 and Monday evening, October 10 at the Klein Memorial Auditorium in Bridgeport. More details to come!