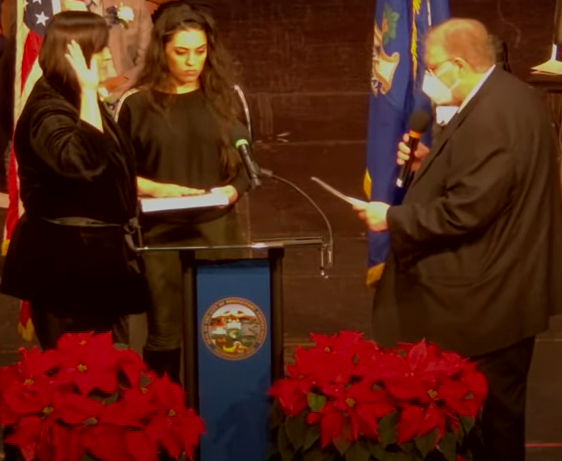 It's always just a matter of time before City Councilwoman Maria Pereira passes the buck for her volatile indiscretions.
Her latest target is two-time mayoral contender Chris Caruso who introduced State Rep. Jack Hennessy to local politics 20 years ago on his way to winning a State House seat in 2004 he has since maintained, but is on the verge of losing, unless a Tuesday recount erases City Councilman Marcus Brown's five-vote lead in last Tuesday's Democratic primary. Pereira served as Hennessy's paid campaign manager.
Caruso becomes the next coda in her crude, tone-deaf game of musical chairs. At some point the chairs run out.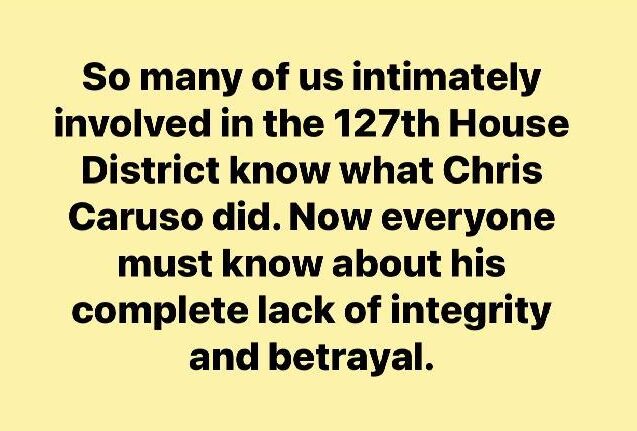 Caruso had signed on as Hennessy's volunteer campaign treasurer, lending added value with his knowledge of the North End constituency Hennessy required to offset the youthful insurgency of Brown and his campaign manager Tom Gaudett who did a nice job contrasting the new guy with the old guy.
When Pereira overwhelms a race she morphs into a rogue queen bee who discharges a stinger instead of honey to keep the peace on behalf of the candidate. An opposing viewpoint is not processed to the strength of the campaign. She makes it all about her, not the best interests of the candidate. When that happens campaign worker bees will find a new honeycomb.
Caruso was pushed out and so, too, several other volunteers with votes in their families. Pereira did well to harvest absentee ballots, 45 percent of Hennessy's vote arrived that way. No emphasis, however, was placed on a primary day turnout.
Part of the problem was Pereira's misplaced messaging on behalf of the candidate. She emphasized his 18 years of experience, conveying to the voters that 18 years is not enough while Brown's camp echo-chambered 18 years requires a change in service.
For a lot of voters, particularly new ones, 18 years in office is too long, especially if the campaign fails to explain what's in it for them.
Irrespective of what happens in Tuesday's recount, a huge opportunity was missed by Pereira. All Pereira had to do was treat volunteers respectfully and not require of them that their only value was chauffeuring her around the district.
When Pereira fails the candidate, or herself, her knee-jerk reaction stings someone to blame.
Caruso is just another in an immensely long Conga line of pols who are dancing away from Pereira. She's trotted out her standard Facebook page mantra: "Now everyone must know about his complete lack of integrity and betrayal."
Pereira had often touted Caruso's integrity. In fact, Pereira prevailed upon Caruso to issue her the oath of office last December following reelection to her council seat. Of course, she only asked Caruso after retired Superior Court Judge Carmen Lopez declined her request.
A growing chorus of pols are keeping score of candidates Pereira supports. Many say I'll work against just because she's in support. It happened to Hennessy.
It will happen to others.