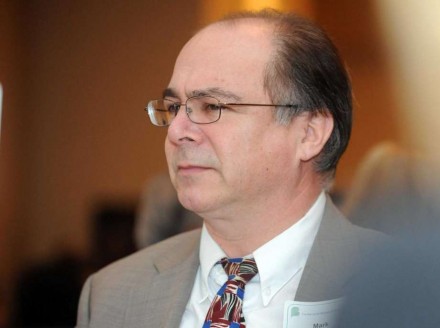 If you have value as a municipal lawyer, retire, collect your pension of more than $75,000 per year, and return to pad your paycheck $112,950 more as a paid outside attorney. Not a bad deal, eh? Mark Anastasi who served for more than two decades as chief of the City Attorney's Office is the latest tenured lawyer to take advantage of the windfall. Anastasi enjoys historical, institutional knowledge of the inner workings of city government and has no problem doing the dirty legal work of the mayor, irrespective of the chief executive in charge. This financial arrangement gives new meaning to the term mark it up.

CT Post reporter Brian Lockhart shares the numbers:
Meyer argued it is a good deal. Anastasi was earning $136,214 annually plus benefits working a minimum 40-hour work week. With longevity bonuses and reimbursement for unused time off, his gross take-home pay in 2017 was $143,825.

Anastasi is now paid $112,950 as an outside attorney with no benefits for a minimum of 30 hours per week–a rate that, Meyer said, is far less than what would be charged by other private attorneys.

… We don't have money to give to the kids (public schools), but employees can retire and come on as a consultant?" said Councilman Ernie Newton, who has also sometimes been at odds with Anastasi. "He's a smart lawyer, but he's retired. From what he was making you could probably bring on two younger lawyers, with benefits."
Full story here.
Anastasi, who joined the City Attorney's Office in 1983, is also eligible for lifetime city benefits in his retirement package. Anastasi was appointed chief lawyer in 1992 by Joe Ganim in his first tenure as mayor. He remained in that role throughout JG1, John Fabrizi and Bill Finch mayoral years, working long hours and shielding mayors from thorny legal and even public relations issues, be it corruption (paging Ganim), drug use (paging Fabrizi), or dubious land use deals (paging Finch). His title was "City Attorney" but in reality he was the mayor's attorney. When Ganim regained the mayoralty in 2015 he appointed his close friend Chris Meyer, who had spent more than two decades as an assistant city attorney, as chief lawyer. Anastasi reverted back to his classified position as associate city attorney, but a lawyer both Meyer and Ganim have counted on to push the administration's legal agenda.
"Mark, what's the law on this?"
"Well, here's my legal position … but if you want me to argue it a different way I can."
Mark accommodates mayors. He's loyal, smart and thick-skinned, willing to take on anything in the interest of protecting the mayor. In the face of dichotomy, Mark equates protecting the mayor and taxpayer as the same thing.
His role as chief legal protector of the mayor has often frustrated members of the legislative branch of government. How can lawyers in the City Attorney's Office serve two masters, the executive branch and legislative branch that's supposed to provide a check? Their interests can be different, sometimes on legal grounds as well. Every now and then members of the City Council push the idea of budgeting and hiring their own lawyer, but Anastasi then and Meyer now push back, arguing attorney hiring authority per the City Charter rests completely with the chief lawyer. The council, however, has authority to approve budgets of various departments, but has never leveraged that power in the cause of crafting a municipal lawyer that's solely their own.
When Anastasi became city attorney in 1992 he chose to turn it into a full-time position. Historically, the city attorney job was considered part time that allowed for private legal work. Meyer, as chief lawyer, has also eschewed private work. although he could do so. The office has about 12 full- and part-time lawyers, but also farms out legal work to a variety of other law firms. Anastasi is now one of those outside lawyers.
So Mark's retired from his classified position, but still very much engaged in legal niceties as outside counsel.