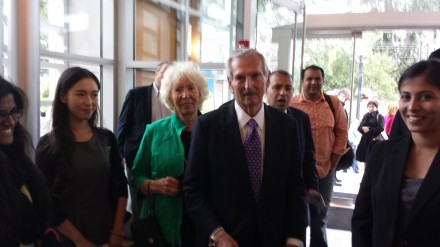 OIB highlights some top stories from February and March. Ernie Trefz, a Bridgeport business community titan for decades whose Downtown-based Trefz Corporation owned dozens of McDonalds franchises, commercial real estate and apartment buildings, passed away Saturday morning. He was a major benefactor of the University of Bridgeport including a business school named for him. He was 84.

Dan Shamas, who served as chief of staff for Joe Ganim from 1997-2000, will return to his former position for JG2. Ganim made this announcement Friday afternoon. Shamas will be paid $129,778.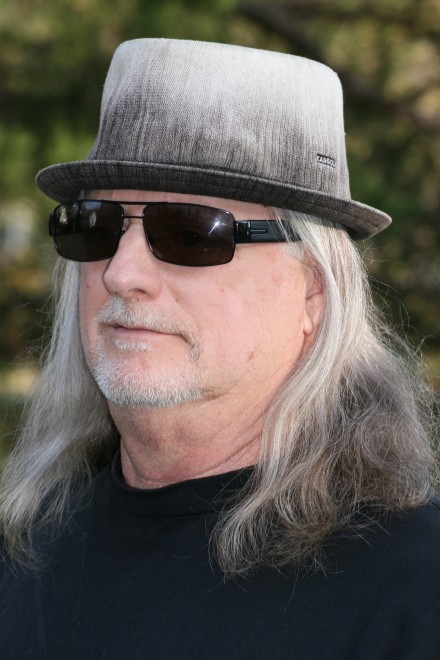 Deputy Chief Jimmy Honis, the legendary 47-year veteran of the city Police Department who took on bad guys with brain and brawn, battled police chiefs who didn't want him and survived local and federal investigations, will reportedly retire next Friday, according to several city sources. And with it will come a city payout involving accumulated personal days, comp time, holiday and unused vacation that sources say will be at least $500,000, in addition to an annual pension of more than $100K. He'll retire as deputy chief of patrol.
Following a search, Mayor Joe Ganim appointed Richard Thode fire chief. The finalists for fire chief were Thode, former Washington DC fire chief Dennis Rubin and former Trenton, NJ deputy chief Leonard Carmichael. The mayoral appointment, per City Charter, is for five years, with the possibility of another five-year contract.
The city has resolved a 10-year assessment battle with Wheelabrator Bridgeport, the waste-to-energy facility in Bridgeport's West End serving 25 municipalities in three Connecticut counties. The settlement ends a tax appeal lawsuit that made its way through various state courts in which Wheelabrator asserted a "grossly inflated valuation that the city simply fabricated."
Sitting in a motorized wheel chair Tuesday night, holding a stack of parking tickets, 70-year-old Downtown resident Odis Hart pelted City Council members with a litany of grievances regarding parking regulations in his neighborhood. "It's a stick-up without a gun," he declared.
Navigating a Freedom of Information request through a government agency can be a rowboat against the tide. If you can figure out where to issue a request is another story. Mayor Joe Ganim's administration has made it easier to secure information through its Open Bridgeport website.
With deep roots in Bridgeport and a strong story to tell about a mega grand list that has kept taxes down, Shelton Mayor Mark Lauretti says he will formally announce his candidacy for governor next month joining a potentially large Republican field for the 2018 gubernatorial cycle.
A complex $120 million finance package now in place, city and state officials on Tuesday joined Mayor Joe Ganim and developer Gary Flocco at a groundbreaking for the first phase of the Cherry Street Lofts, a mixed-use project in the West End bordered by Cherry Street, Hancock Avenue, Railroad Avenue and Howard Avenue.
The agenda for Monday night's City Council meeting includes a "Communication from City Attorney re: Proposed Settlement of Pending Litigation with Lonnie Blackwell, referred to Miscellaneous Matters Committee." The issue stems from a federal discrimination lawsuit filed more than three years ago in which Blackwell, former head of the Guardians minority police organization, claims he was "subjected to harassment, ridicule and unfavorable employment practices."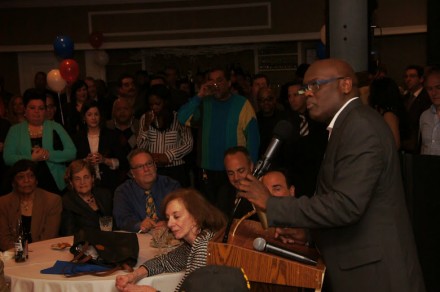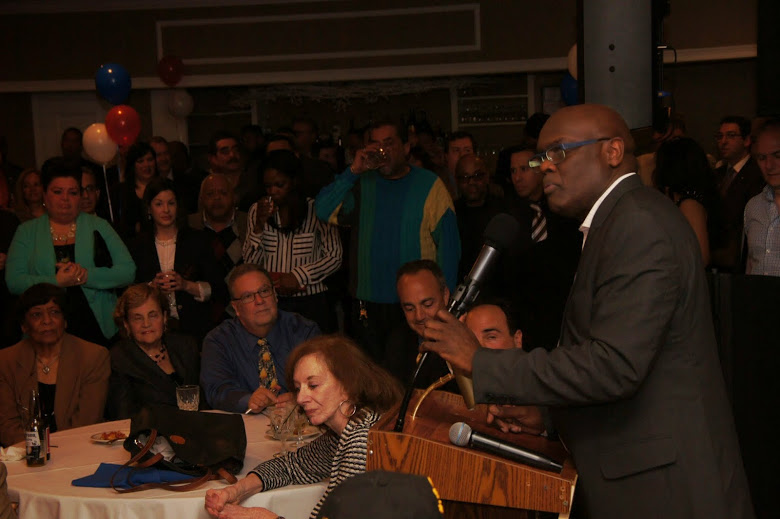 State Rep. Charlie Stallworth, an early backer of Joe Ganim's mayoral comeback, has resigned as director of the Small & Minority Business Resource Center after being demoted from the mayor's office as part of an administrative shakeup by Ganim in December.
It's been years in the making to name a school leader without "acting" or "interim" as part of a title, but Monday night the Board of Education did something it has rarely done on big issues, unanimously approving Aresta Johnson as superintendent of schools.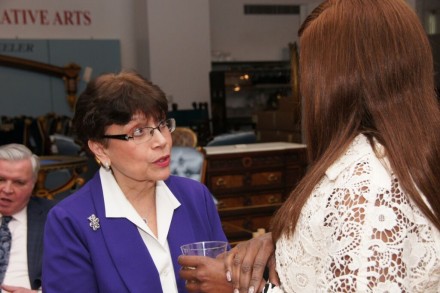 In a follow-up to her commentary confronting the city's new Downtown "RoboCops" parking meters, retired Superior Court Judge Carmen Lopez grinds up the city's process to "essentially privatizing parking meter enforcement." Like many, Lopez received a $40 computer programmed parking ticket for not completing a meter transaction within five minutes of pulling up.
It was like old times again Thursday night for Mayor Joe Ganim and Democratic Town Chair Mario Testa. A full house of more than 300 in the ballroom of Testo's Restaurant hauled in an estimated $150,000 for the mayor's 2019 reelection campaign.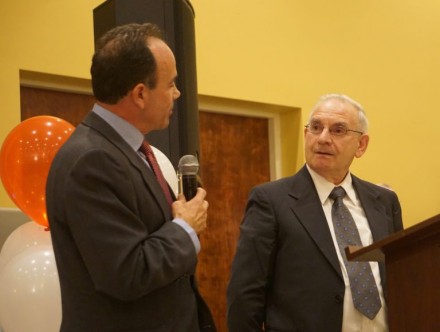 Declaring "Connecticut's schools of choice change thousands of lives in and beyond Bridgeport, and open thousands of doors for our state's neediest students," State Rep. Chris Rosario on Monday joined charter school advocates and parents at the State Capitol urging fair funding for "public schools of choice including public charter schools and magnet schools."
Restaurants come and go, then there's Bloodroot in Black Rock whose reputation for touching the pleasure center of diners, with good taste in books too, extends far beyond the city limits. Congrats to Noel Furie, Selma Miriam and all those who make the vegetarian restaurant and feminist bookstore a special place for 40 years.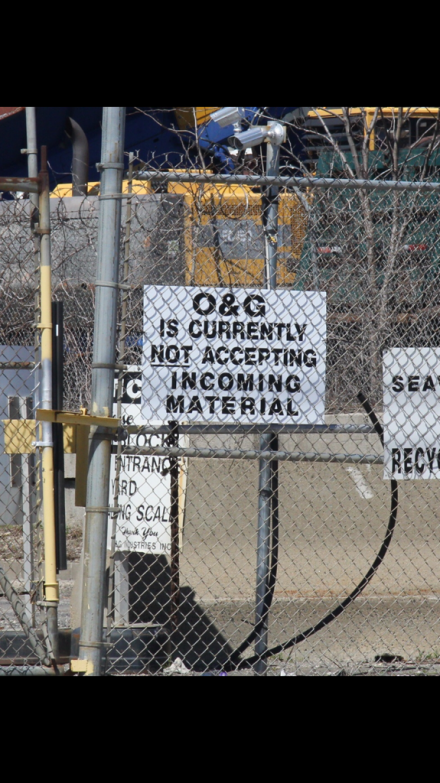 Mayor Joe Ganim, flanked by neighborhood activists and elected officials, hailed Superior Court Judge Dale Radcliffe's order for O&G Industries to "immediately cease and desist from the use and maintenance of a recycling, concrete crushing, storage and stockpiling facility at 1225 Seaview Avenue" in the East End.
Waste of taxpayer dollars or prudent lobbying work on behalf of the city? The majority of the 20-member City Council are in Washington DC this week attending a conference junket hosted by the National League of Cities.
The Board of Education says it's time for the city's rent-free Lighthouse Program, popular with some parents, to pay $500,000 in rent.
Videos gone viral capture a brawl among young women at Frankie's Diner on Barnum Avenue Saturday night.
While City Council members sort through designating Bridgeport a sanctuary city that is opposed by Mayor Joe Ganim, two church leaders on the legislative body have differing views.
The city has received four responses to a request for proposals for the historic Poli Palace and Majestic theaters, the nostalgic Downtown venues shuttered for more than 40 years. Economic Development Director Tom Gill says advancement of Downtown North redevelopment projects spurred interest in the twin gems, once a magnet for Broadway's theater and pageantry.