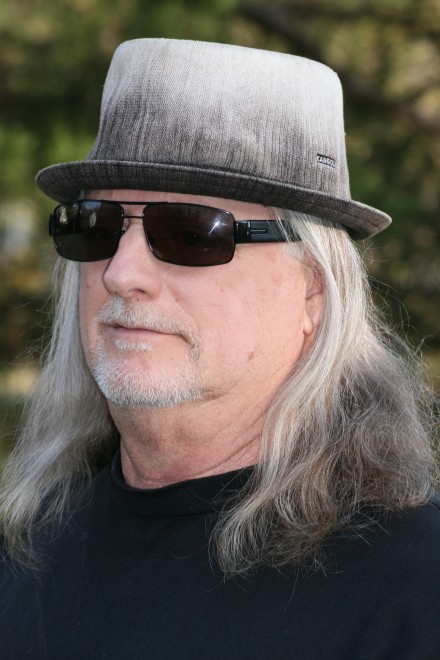 Deputy Chief Jimmy Honis, the legendary 47-year veteran of the city Police Department who took on bad guys with brain and brawn, battled police chiefs who didn't want him and survived local and federal investigations, will reportedly retire next Friday, according to several city sources. And with it will come a city payout involving accumulated personal days, comp time, holiday and unused vacation that sources say will be at least $500,000, in addition to an annual pension of more than $100K. He'll retire as deputy chief of patrol.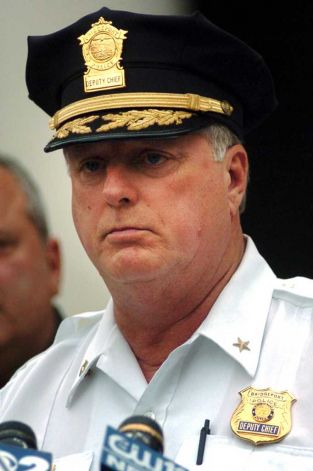 Police Chief A.J. Perez has high praise for Honis. "He's dependable, comes to work and gives 100 percent. He had a distinguished career. He's a go-to deputy chief. I really appreciate his dedication and friendship and knowledge. He doesn't BS or sandbag you. He's a cop's cop."
Honis has been around so long one OIB reader likened him to the waiter at the last supper. It sounds like Honis will enjoy many suppers in retirement based on his payout package, but no one disputes the time he put into the job or his effort to the task. He put his time in. It wasn't in Honis' vocabulary to take a vacation or call in sick. It appears Honis is going out on his own terms with his pension completely maxed out. What's the point in sticking around?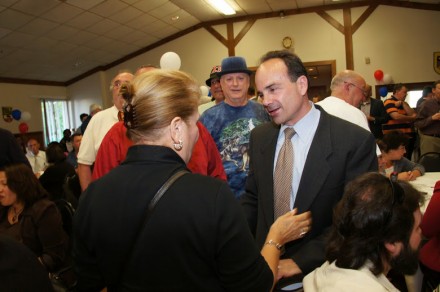 Several years ago City Council President Tom McCarthy, then serving as deputy director of Labor Relations, sighed when thinking about Honis' government exit. "That one is going to break the bank," he said. Honis would not confirm details of his exit package, but McCarthy years ago said he believed it would be at least hundreds of thousands of dollars.
Working his way up the ladder through the Civil Service testing process, Honis served in patrol, then radio technician servicing squad cars, vice, Office of Internal Affairs, rising through the ranks until named deputy chief about 15 years ago.
In his younger days as a vice cop, Honis was likened to Dirty Harry, the role made famous by Clint Eastwood, who railed against the injustices of career criminals who were back on the street seemingly moments after an arrest and even conviction. Honis worked undercover in the 1980s during a period some city neighborhoods were war zones of drug violence and gang activity with residents captives in their own homes.
To place things into perspective, when Honis joined the department in 1970, Richard Nixon was president, a gallon of regular gas was 36 cents, a dozen eggs cost 53 cents and a new home was about $28,000.
If Honis likes you, consider yourself lucky. He tosses around compliments like manhole covers. And if you're a reporter who wrote something that did not jibe with his sensibilities, get ready for a prehistoric noise. But to those who know him, he's a loyal friend.
Six years ago Honis was the subject of a federal law enforcement investigation reviewing a cold case involving the disappearance of a prostitute that went back some 35 years. He was placed on administrative leave, per union contract, for two years, making his return in 2013. Honis who was not charged sat back reading dubious newspaper headlines and stories that presented a thin case. He made his return in 2013.
Honis' two-year absence cost taxpayers roughly $250,000 in salary and benefits without the benefit of Honis working. During his time away Honis who has a noncomformist streak grew out his silver locks into a Kid Rock look and when he returned balled it up under his police hat so it would not violate department grooming rules.
Honis was no fan of former Mayor Bill Finch whose administration placed him on leave, then was forced to take him back. Honis, like many city police officers, became actively involved in the mayoral comeback of Joe Ganim. Honis donated to Ganim's campaign and attended a number of events.
Facing budget challenges, the Ganim administration has sought to streamline Police Department costs, and that includes efforts the past year to weed out the four deputy chiefs who serve under the police chief. As deputy chiefs leave city service it's possible those positions will not be filled.
Efforts had been made to ease Honis out the door, but now in light of maxing out his pension, sources say, Honis no longer has a reason to don a city uniform. Honis has been a city resident throughout his police career.