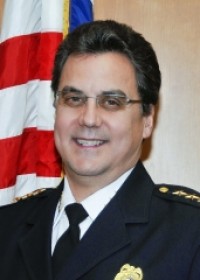 It's a leap year, right? On Monday, the tacked-on last day in February, the City Council's Contracts Committee followed by the full legislative body will take up the "Proposed Contract for Professional Services" with Joe Gaudett who is planning to resign as chief to accept another position within the police department allowing Mayor Joe Ganim to start the process to choose a chief of his own. Critics of the move argue city officials are leaping right over the city's bidding process.

CT Post reporter Brian Lockhart has more on this:
The bidding process can be circumvented but, according to statutes, mainly for emergencies or when only one bidder can be identified "through reasonable efforts."
[…]
"Chances are it's probably going to be approved," said Councilman Jack Banta, a Contracts Committee chairman. "I spoke to the chief. He was happy with it. I spoke to the administration. They're happy with it. Let's just get some closure here and move on."

But critics said the council needs to slow down and ask more questions.

"At least play by the rules," said ex-Councilman Robert Walsh. "This is just a political runaround that is being proposed."

Philip Smith, a rare Republican in Democrat-dominated Bridgeport, has overseen charter revisions for a handful of ex-mayors, including during Ganim's first tenure from 1991 to 2003.

"This political deal is bad policy, legally suspect and fiscally irresponsible," Smith wrote in a letter to Council President Thomas McCarthy, listing several reasons it should be rejected.
Full story here.