It's a good news, bad news scenario. In the short term it appears Bridgeport will receive an infusion of cash to plug into its budget year that begins July 1. Future is a question mark. Now Governor Ned Lamont's budget is in the hands of the state legislature for potential changes.
Bridgeport will receive a one-shot $13 million from a distressed municipalities fund, as well as federal pandemic aid for education.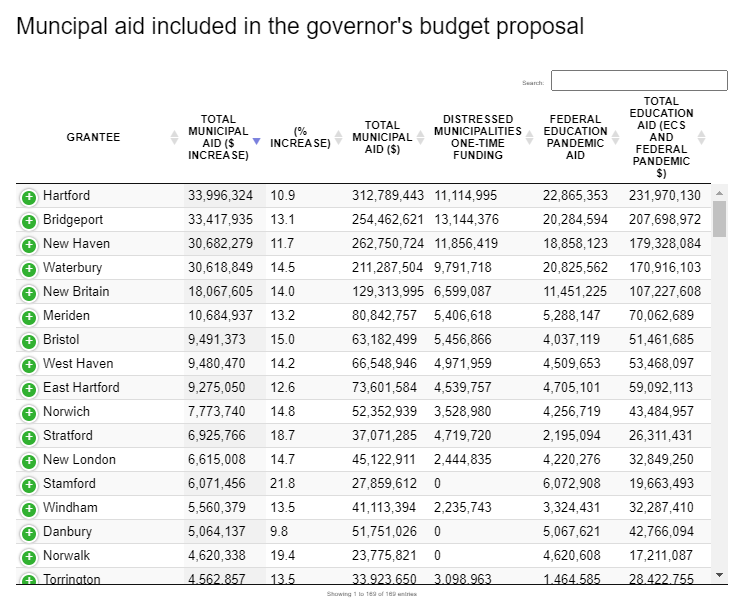 From Jacqueline Rabe Thomas, CT Mirror:
Gov. Ned Lamont is recommending that the state spend $50 million more on municipal aid in the fiscal year that begins July 1, a 2% increase.

That increase, however, is a one-time infusion paid for by borrowing, as the governor is not recommending it continue into the second year of his two-year budget proposal.

Municipalities also are slated to get an additional $271.6 million in federal pandemic money next year, an increase the governor celebrated–even though he had little choice but to direct the bulk of it toward towns.
Full story here.