Citing four voters who did not sign their applications for absentee ballots, Superior Court Judge Barry Stevens on Tuesday ordered a new Democratic primary between incumbent State Rep. Jack Hennessy and City Councilman Marcus Brown in Connecticut's 127th Assembly District
Election officials huddled Tuesday afternoon to establish a timeline for a new primary approved by the judge with input from the campaign camps. Theoretically it could be a quick shotgun primary or one with extended time.
The Brown campaign is pondering an appeal of Stevens ruling to the Connecticut Supreme Court.
Read the judge's decision here.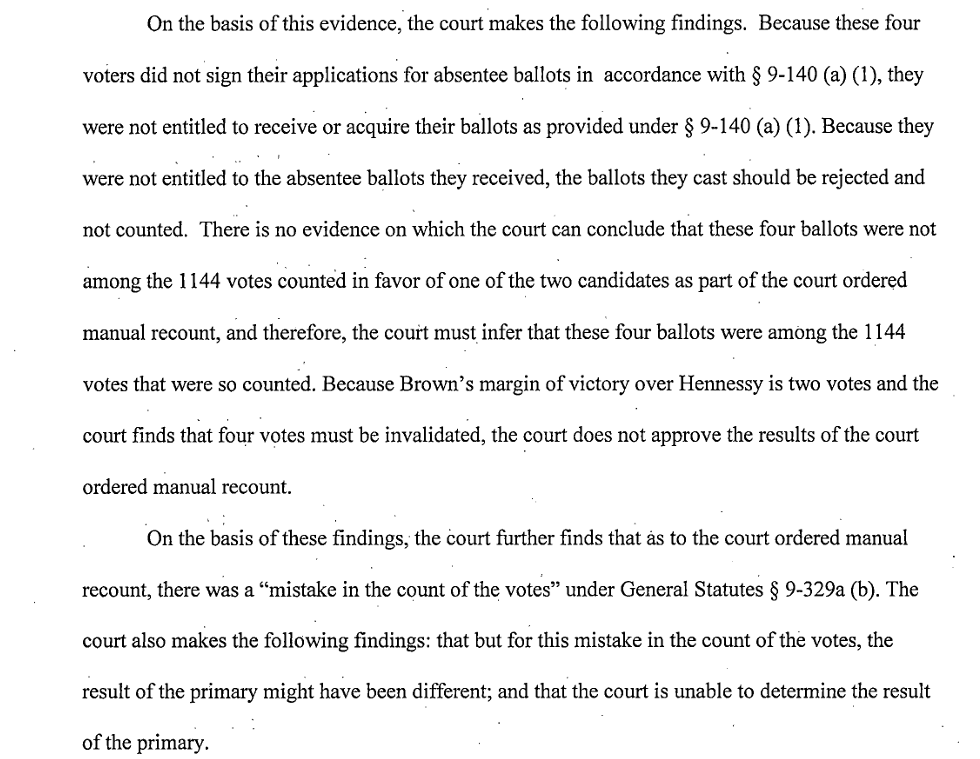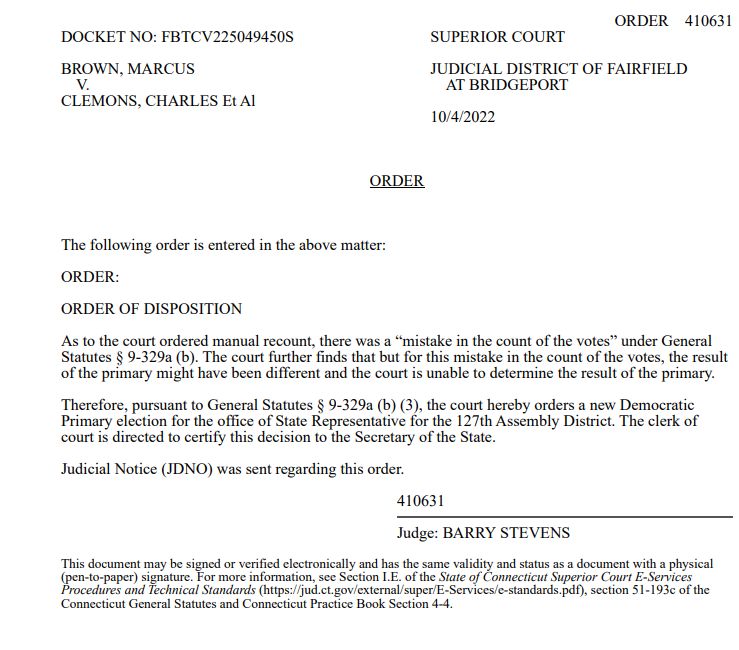 To say the ebbs and flows of this court navigation have produced judicial whiplash is a gross understatement. On August primary night Brown held a five-vote lead when the votes were tabulated triggering an automatic recount. The recanvassing gave Hennessy a one-vote edge but with nine absentee ballots not counted because they were stashed away in a bag of another district.
Brown ran into court. The parties stipulated to a hand recount approved by Stevens. The manual count of all the ballots including those not counted in the initial recanvassing tilted the lead to Brown by two votes. Hennessy initiated a counterclaim asserting irregularities with the processing of absentee ballot applications.