The headline is a self-discovery composition by Foo Fighters front man Dave Grohl whose guitar riffs and soaring vocals invigorated a sellout crowd at the Hartford Healthcare Amphitheater Friday night. When Grohl and bandmates perform, they leave nothing out there.
I didn't go to the show, I was more interested in talking to folks going to the show and gauging the residual effect on Downtown restaurants.
As early evening progressed the bar was nearly full at Trattoria A Vucchella on Fairfield Avenue. A young couple from Ridgefield Ubered Downtown, not sure where they'd land for dinner. They chanced upon owner Pasquale DeMartino's boutique restaurant. No room in the dining area so they sat at the bar.
They had moved to Connecticut from Seattle, the "grunge scene" that propelled the stardom of Alternative Rock Icon Nirvana where Grohl earned his chops as the band's drummer. For them the amphitheater is nirvana, a cozy, open-air musical experience 45 minutes away.
"We love it."
The Amp offers multiple foodie opportunities, but some concert-goers enjoy the niceties of a sit-down dinner prior to the concert.
What to eat when there's a concert to catch?
I recommended Pasquale's braciola, thinly sliced rolled beef stuffed with parsley, garlic and other optional items cooked low and slow in a red sauce. More silky nirvana.
Two young women walked in, without a reservation, seeking dinner prior to the concert. One vacant bar stool was available next to me. I had my fill so I obliged. Here, ladies two chairs. It was like I offered them a cool beverage in the middle of a desert.
"Dude, thank you!"
I aim to please.
A block away, I looked upon Joseph's Steakhouse, Bridgeport's answer to high-end Manhattan classics. The street and lot were jammed. I pivoted toward the venue, right on Broad Street, left on State Street, right on Main Street.
I camped out near the main entrance among the lines forming, vaccination evidence poised to gain entry. The lines moved along nicely. They came from Manhattan, Westchester, Long Island, lower Fairfield County. I didn't even have to interview the people in line, really. They shared their thoughts unannounced.
"This place is fucking great!"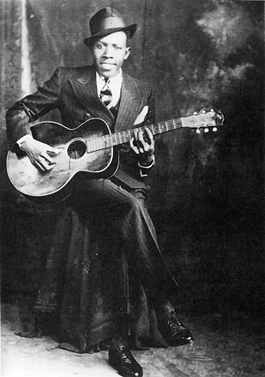 Classic Rock and Alternative Rock concerts tend to attract a similar-demographic white audience. A strange dichotomy lurks. What are those respective artists musical influences? It took British musicians like The Beatles, Stones, Eric Clapton and others to introduce Americans to gifted black blues and soul artists who inspired them: Robert Johnson, Muddy Waters, Fats Domino, Little Richard, John Lee Hooker, Arthur Alexander. Their stuff ended up in record stores across the Atlantic.
"That's me trying to be Fats Domino," Paul McCartney says about composing the number 1 hit Lady Madonna. Listen to John Lennon's longing vocal on Anna? Alexander wrote it. George Harrison loved black blues artists as well and took the diversity deeper introducing eastern music to rock songs starting with the sitar on Norwegian Wood.
The Beatles, Stones and Clapton honored and reimagined black music that came from pain, suffering, despair. Who inspired young American musicians in the '60s and '70s? The Beatles, Stones and Clapton. So by extension Classic and Alternative Rock stars are influenced, and later discovered, by pioneering black artists many of whom such as itinerants Robert Johnson and Arthur Alexander had miniscule commercial success or recognition.
Nothing beats diversity when trying to understand cultural influences, assimilation process or lack of it.
I sought to find it, a balance, at least.
The Amp fully jammed, my next stop a few blocks away was Brick and Barrel on Broad Street across from the Margaret Morton Government Center, named for the former state senator and pioneer in the black community. It's a quiet place with an attractive vibe featuring specialty spirits. I sat at the bar, the lone white person in the place.
I ordered my go-to Sapphire and tonic, of course, and poised my ears without acting overtly intrusive. Sometimes it's just better to listen than engage. Sip, listen, check your phone. I've had lots of practice.
I dare say not a soul in the place ever heard of the Foo Fighters. This audience likely is more engaged with sensational neo-soul queen Erykah Badu who, by the way, is playing The Amp Wednesday night. You should check her out.
A young man, sitting with two friends, segued from his bar stool to sit next me. When you feel invisible others may notice.
"Hi, I'm Akeem."
He seemed as interested in me, an old white guy, as me in him.
Akeem is an affable, 30-year-old Jamaican engineer who works for the Metropolitan Transit Authority. He can tell you all about Connecticut's rail lines.
Akeem resides in Meriden but is familiar with Bridgeport.
I asked him why Bridgeport when Meriden is a decent jaunt away.
"No offense, but in Meriden most places are all-white establishments."
"No offense taken," I responded, "I came here to hang with black people."
Aikeem bursts with laughter.
We chatted about race and how things changed for him amid the Trump presidency. It's hard for people to admit the obvious, even when practicing it, the magnitude of racism in America.
"It was always there," he said about the intolerance. "Trump just allowed it to bubble up."
He cited an example.
"Biden wins and a white guy says to me, 'see, you got what you wanted.'"
Except … "I never shared my political perspective with him. He just assumed."
Confusing times, he added.
Akeem offered to buy me a cocktail but I had to get back on my horse. We exchanged contact information.
As I said goodbye, it dawned on me that for people like Akeem–in times like these he's learning to live again.
And maybe survive again.