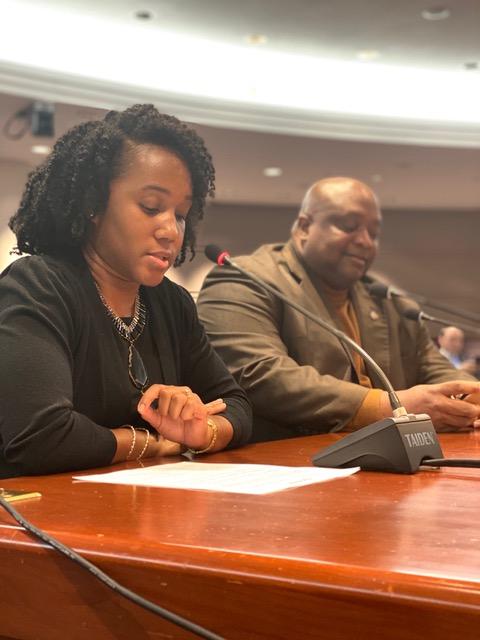 News release:
FaithActs for Education today announced a $220,000 effort to provide direct relief–including supermarket gift cards to families and grants to churches–to help alleviate pain and hardship during the coronavirus pandemic. As of this morning, FaithActs has distributed $21,100 in gift cards to 129 households, and $45,750 in grants to 46 member churches to help them provide immediate care to their congregations' neediest members and relief to the communities they serve.

"We're about education first and foremost, but a hungry child cannot learn and a hungry family cannot thrive." said Pastor William McCullough, Senior Pastor of Russell Temple CME Church in Bridgeport and Founder of FaithActs for Education.

In the weeks immediately after the shutdown began last month, FaithActs staff called 1,420 FaithActs members, pastors, and committed voters to understand the issues they were facing related to the coronavirus. The concerns they heard the most were food insecurity, issues with distance learning, and job loss.

FaithActs used the information to develop a comprehensive coronavirus response plan to address the needs of its people. The resulting program includes providing gift cards to families, part-time job opportunities, coaching for pastors, and grants for churches.

"We felt compelled as part of our mission to address the immediate issues and solutions we heard from our people," FaithActs Executive Director Jamilah Prince-Stewart said.

So far, FaithActs has raised $162,500 for the effort from foundations and individuals. Fundraising is ongoing and tax-deductible donations can be made at faithacts.org/donate.

Last week, newly hired part-time workers from FaithActs began calling people back to offer supermarket gift cards of up to $200.

"While we're contacting our members and committed voters to provide relief directly to families, we also know that churches play a critical role on the frontlines of this pandemic," Ms. Prince-Stewart said. "We need them so we can reach more families."

"We're grateful to those who have contributed to this effort through funds, labor or prayer," Ms. Prince-Stewart said. "The people we serve have been hit the hardest by the pandemic. We want to be there for them, and we know we'll get through this together."

About FaithActs for Education
FaithActs for Education is a grassroots 501(c)(3) community organizing nonprofit based in Bridgeport. We are people of faith building power to get our children the education they deserve. We believe that every child deserves the opportunity to graduate from college, take care of their family, and fulfill their God-given potential. We build relationships, we build leaders, and we build power through community organizing and civic engagement.