Controlling message through your own communications portal is nirvana for a politician. Leveraging charts, information, statistics, special guests, high-profile elected officials, low-profile healthcare warriors, Mayor Joe Ganim's weekday COVID-19 Facebook updates, drawing thousands of regular viewers, has caught the attention of political observers.
They are part fireside chat, part stern reminder of social distancing, part government information exercise, part prompt that your chief elected official is present–albeit virtually–during a health crisis. Radio stations WICC and CUMBRE air them in real time at 12:30 p.m.
Ganim's guests have included Lieutenant Governor Susan Bysiewicz, U.S. Senator Richard Blumenthal, Congressman Jim Himes, heads of hospitals, job training leaders and essential service providers.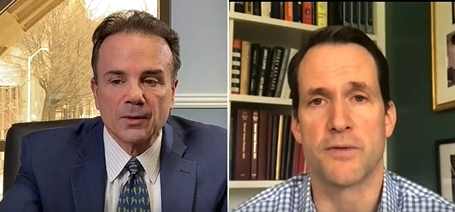 The outreach has even spawned a "Care Caravan" to salute fatigued first responders at hospitals cinematized in a polished video presentation showcasing cheering healthcare workers.
"There's nothing like what (Mayor Joe) Ganim's doing," Richard Hanley, an associate professor of journalism at Quinnipiac University, said in an interview (with the Connecticut Post). "It's a whole different level. It's well-produced. … This is a leader trying to project 'leadership qualities' as opposed to simply being a person citing (virus) statistics day after day."
Skeptics will be dismissive, especially when used for a paid media campaign, as noted in the Post article.
Bridgeport City Councilman Matthew McCarthy, also a Democrat, said, "I think social media's good enough. Do we need commercials? I don't think so. … I hope we're not wasting money on this." McCarthy is a member of the budget committee.
Paid campaign aside, Ganim's communications team led by Rowena White is logging long hours to churn out the weekday presentations that last more than 30 minutes serving as program producers providing information, scheduling guests, fielding Facebook questions, projecting charts while their boss appears at ease hosting the daily briefings in his office.
During the first term of JG2 (Facebook did not exist for JG1), Ganim did not utilize the social media platform in such a pivotal format. Of course, there's been nothing like this in our lifetime, a virus forcing virtual communications.
Still, the platform projection does raise the question: when virus coverage subsides, will the Facebook application be utilized for the mayor's future use to reach thousands of people as an institutionalized medium of communications?
Welcome to Joe TV.