It's time to step up and vote. Polls are open until 8 p.m.
Mayor Joe Ganim and primary opponent State Senator Marilyn Moore made multiple appearances on Monday.
Moore closed out Monday with a fundraiser at Leisha's Bakeria Downtown.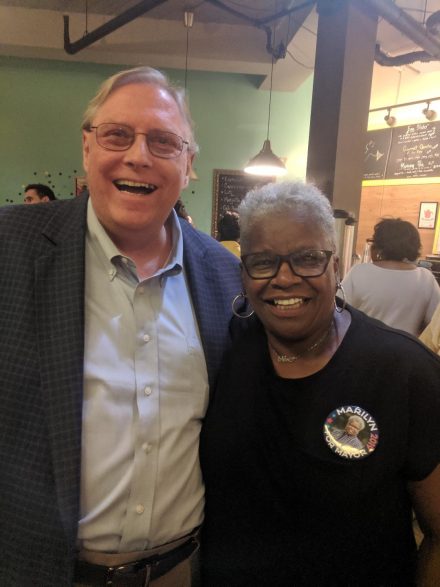 Ganim, riding power of incumbency, highlighted an urban renewal building demolition Downtown.

Republicans also have a primary for mayor featuring John Rodriguez, Ethan Book and Dishon Francis.
If you hear anything let us know. Stay tuned for updates.
Not sure where you vote? See here.