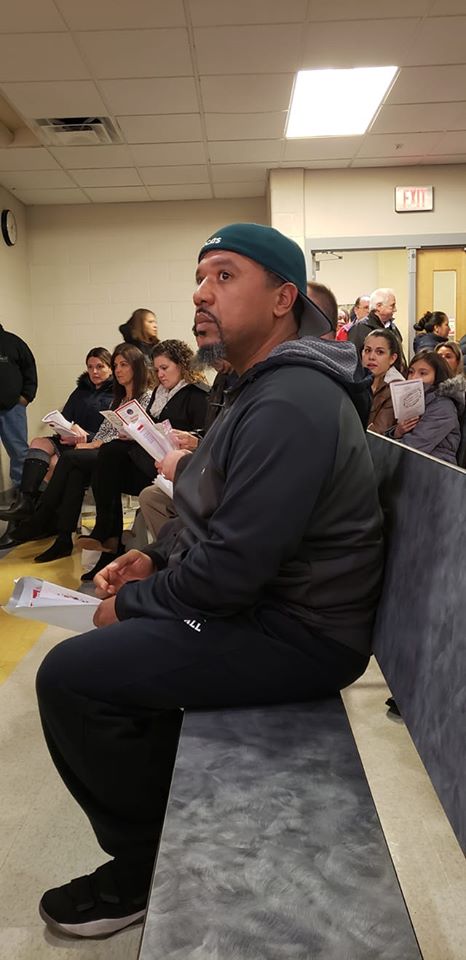 When basketball legend John Bagley was named Harding High hoop coach by then-school chief Aresta Johnson the decision was universally all net. A few years later he's been replaced by outgoing Board of Education member LaMar Kennedy touching off questions about the appropriateness of the move and the dubious treatment of an icon who Acting Superintendent of Schools Mike Testani claims lacked certification, something Bagley contests.
Testani himself is not certified to be school chief. He's working under a waiver from the state commissioner of education while schooling for certification.
Basketball in Bridgeport enjoys an elite history: Bagley, Wes Matthews, Walter Luckett, Charles Smith, Chris Smith, John Garris. Those guys could flat play.
Following graduation from Harding, Bagley attended Boston College where he twice led the Eagles deep into the NCAA tournament. Starting in 1982, he played 10 seasons in the NBA, including Cleveland Cavaliers, New Jersey Nets and Boston Celtics.
Bagley, gracious and understated, never forgot Bridgeport, returning to the city of his youth. In 2012 he was elected to the Board of Education on the Working Families Party line. He served for about two years.
When Bagley took over as Harding coach the prevailing attitude was he'd be around plenty long to turn around the program. Two years isn't much time.
Bagley did not have a winning record at Harding, nor Kennedy in Waterbury.
Kennedy has a sports pedigree from his days playing football at Central as well as coaching football and assistant coaching basketball at Waterbury's Wilby High where he's also a special education teacher.
From Linda Conner Lambeck, CT Post:
"They didn't want me," Bagley said of Harding Principal Dane Brown, Harding Athletic Director Andrew Grasso and Testani.

"They did an evaluation and didn't give me a good evaluation because they didn't want me there," Bagley said. "Brown recommended that I not return."
You don't become basketball coach at Harding for the money. The part-time job pays $5,472.
Connecticut law prohibits school employees from serving on the education board that oversees them.
Sec. 10-232. Restrictions on employment of members of board of education. Notwithstanding the provisions of any special act to the contrary, no member of the board of education shall be employed for compensation by the board of which he or she is a member in any position in the school system. If any member of such board is employed contrary to the provisions of this section, the office to which he or she was elected or appointed shall become vacant. No provision of this section shall be construed to prohibit any member of a board of education from serving as a member of any school building committee established by a town or regional school district to undertake a school building project as defined in section 10-282.
After announcing initially that he'd resign the school board prior to his term ending Nov. 30, Kennedy did an about face when the board's legal adviser offered it's okay to stay on because his start date is Dec. 5, a decision receiving blowback from Maria Pereira, another outgoing school board member, who is joining the City Council.
Pereira writes on her Facebook page:
This is Lamar Kennedy.

While serving as one of nine Bridgeport Board of Education members in an incredible position of power he was interviewing for a coaching position with the very public schools he governs.

This is highly corrupt and unethical conduct. It is against the law to serve on a school board while simultaneously being employed by that very same school board.

He told the CT Post he would be submitting his resignation today and then rescinded that statement late this afternoon.

He showed up late for tonight's school Board meeting wearing sneakers, sweatpants, a hoodie and a reversed baseball cap knowing that hundreds of students, parents and staff would be in attendance for an awards ceremony.

Is there any Bridgeport official in it for those they serve, not for what they or their friends/family can personally gain from it?