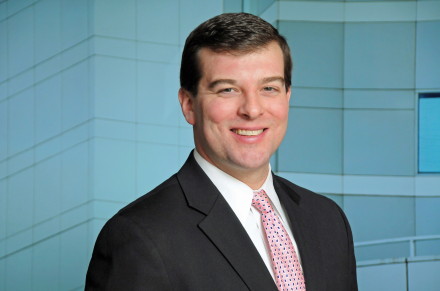 You've heard of the 40/40 club in baseball … 40 homeruns and 40 stolen bases places you in elite status for power and speed. The business world has something called 40 under 40 and the Fairfield County Business Journal has named former City Councilman Steve Stafstrom, an attorney with Bridgeport-based law firm Pullman & Comley, as a recipient for demonstrating business leadership.

Stafstrom lost a tight race for his City Council seat last year to Republican Enrique Torres. Many Black Rockers wish Stafstrom had won instead of his bristling running partner Sue Brannelly who survived because of absentee ballots. What's down the political road for Stafstrom?
News release from Pullman:
The Fairfield County Business Journal presents the "40 Under 40" award to individuals under 40 who have demonstrated leadership roles and are part of Fairfield County's business growth. Steve and the other recipients of the award were honored last week at an awards ceremony held at The Palace Theater in Stamford.

Steve, 31, is an attorney in Pullman & Comley's Litigation Department in the areas of commercial and business, banking, securities and general civil litigation. His practice primarily includes representation of businesses and individuals before state and federal courts and arbitration and mediation boards in matters involving contract disputes, unfair trade practices, misappropriation of trade secrets and proprietary information, employment disputes, breach of fiduciary duty and corporate veil piercing. He also represents investment advisers, broker dealers and investors in Financial Industry Regulatory Authority (FINRA) securities arbitrations and mediations.

Steve serves as Chair of Pullman & Comley's Orientation Committee and on the firm's Recruiting Committee. He is a member of the Connecticut Bar Association's Litigation and Federal Practice sections and the Young Lawyers Section Executive Committee, where he co-chairs the Government Relations Committee and serves as the Bridgeport Area Unit Chair. Steve is also a member of the Federal Bar Council, the Raymond E. Baldwin Inn of Court, and the Greater Bridgeport Bar Association, of which he is past-chair of its Young Lawyers Committee. Steve was selected to the 2013 Connecticut Super Lawyers "Rising Stars" list in the area of business litigation.

Steve is a former member of the Bridgeport City Council and is involved with several Bridgeport-area non-profit organizations. He serves as Vice President of the Fairfield University Alumni Association and alumni representative on the University's Board of Trustees' Academic Affairs and Prep School committees. He also serves on the boards of Saint Ann Academy, the Black Rock Neighborhood Revitalization Zone, and the Bridgeport Regional Business Council's Leadership Greater Bridgeport Program. He is the past chair of the City Lights Art Gallery and Vice Chair of the Alpha Community Services YMCA Board of Managers.

Steve received his J.D. from Saint Louis University School of Law in 2008 and received his B.A. from Fairfield University in 2005.