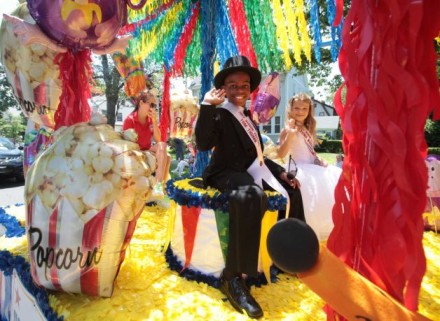 From Mike Mayko, CT Post:
The Barnum Festival began with a blast of fireworks Friday night and ended Sunday afternoon with a boom–actually hundreds of booms, coming from all kinds of drums as the Great Street Parade marched along Park Avenue.
In between, there were bobbleheads–500 of Ringmaster Paul Timpanelli given away at Saturday's Bluefish baseball game–ballads performed by future stars at the sold-out Bijou Theatre's "Barnum's Got Talent," and brassy buglers blowing in Kennedy Stadium's "Champions on Parade" competition.
Full story here.