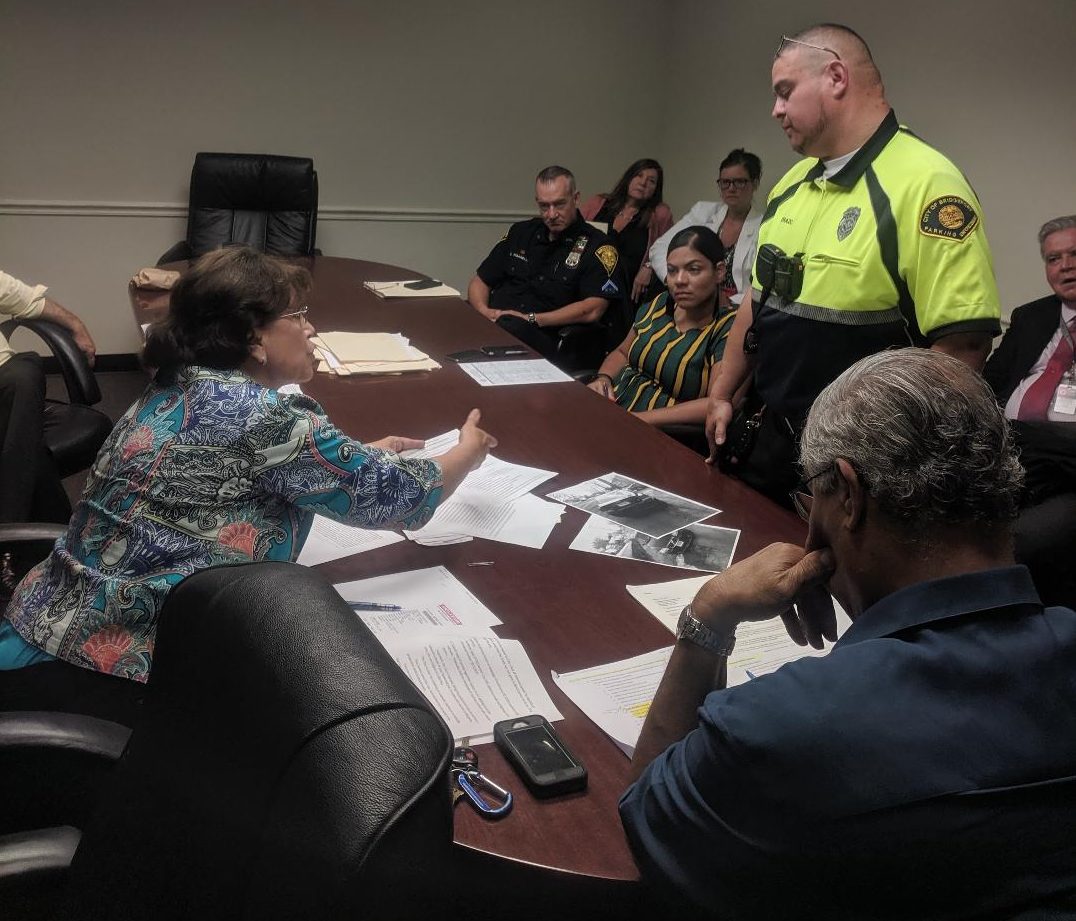 Retired Superior Court Judge Carmen Lopez, newly minted member of the Democratic Town Committee, isn't saying no to a mayoral run in 2023.
"Maybe this is the time to considerate it … I'm gonna watch a little bit more and think about it. I always ask for God's guidance so I hope I get that too to make a right decision," she said Wednesday morning during a live interview with Lisa Wexler on The Lisa Wexler Show, WICC600.
Listen to The Lisa Wexler Show clip here.
Upon retiring from the state bench Lopez has leveraged her legal skills and deft framing of arguments to fight for the little people ambushed by government bureaucracy, often embarrassing city officials into doing the right things. Camera-intrusive parking meters, abusive parking fines, protecting residents against unfair property liens, urging the City Council to provide its proper check on the executive branch are just some areas of her positive impact.
Many of her commentaries addressing those issues have appeared on OIB.
Lopez is a catchy study with the ability to separate her fondness for someone personally while pushing back on their dubious public actions.
Lopez is not new to city politics, although she has taken a long break. She served as a young lawyer in the mayoral administration of Democrat John Mandanici in the mid-late 1970s and was also a member of the town committee into the 1990s. Duty called when she was appointed to the state bench in late 1996 by Governor John Rowland.
When she returned as a full-time civilian to apply a new way of governmental justice, anti-establishment pols have often encouraged her to run.
Will this time be different? Lopez grooves to the stars aligned correctly. She doesn't need the money or the job. She will take several months to assess the landscape. People will blow up her phone and urge her to run at public meetings.
And, meanwhile, wait for the guidance.
After 4pm today, March 9, 2022, listen to the full Wexler interview on https://audioboom.com/channels/4994425.