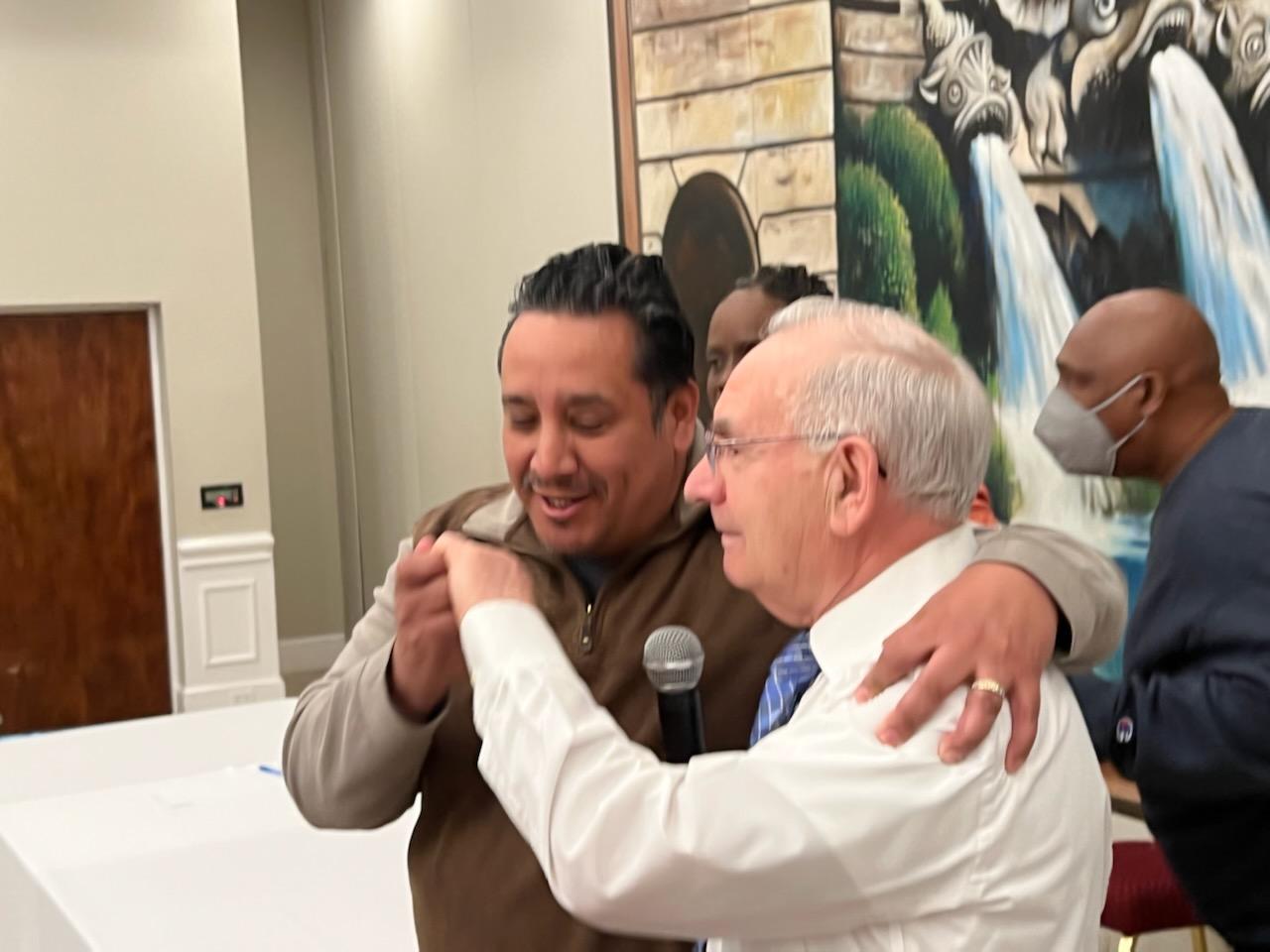 On a Tuesday night to kiss rings and make kings, Democratic Town Chair Mario Testa received two more years as party chief but with some key leaders casting protest votes–among a dozen others–such as City Council President Aidee Nieves and East End councilman Ernie Newton.
It was a strange night in some ways for the 90-member Democratic Town Committee. Testa had no opposition, but the point was made by political operatives who feel he's not paying attention to business. Testa received yes votes from about 75 members.
Retired Superior Court Judge Carmen Lopez, returning to the town committee after more than 30 years, got the no-vote ball rolling against Testa during the roll call requested by Newton.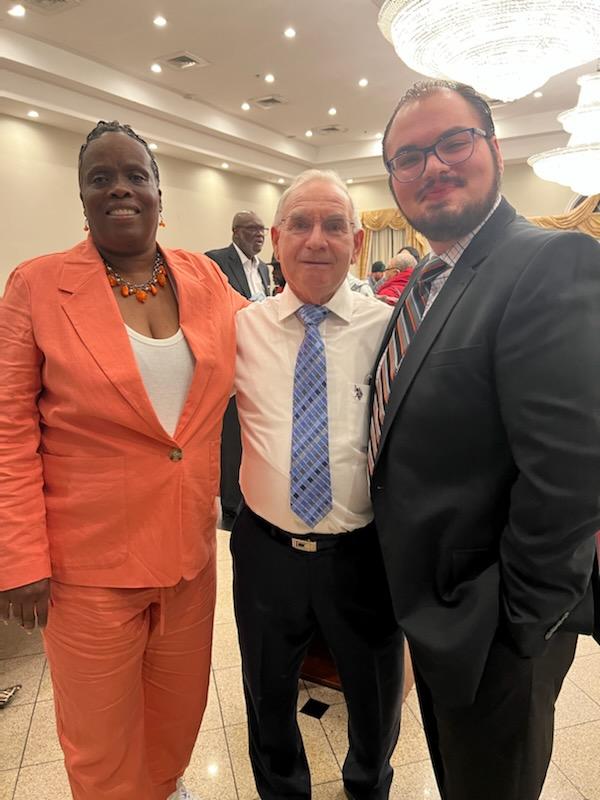 Testa even declared in his acceptance speech some fences must be mended.
Why?
Testa cast the tie-breaking vote last year that cost Nieves the endorsement in her council reelection as Testa acquiesced to City Clerk Lydia Martinez's primary candidates. Nieves crushed them.
In addition former Public Facilities Director John Ricci, upset he was shown the door by Ganim after his 2019 reelection, campaigned against Nieves and Newton's reelections. Ricci ate the dust of Nieves and Newton, but they've not forgotten.
"Ricci, Mario's right hand man, was allowed to come into my district and run a nasty campaign," said Newton after the meeting. "I'm tired of it now. I feel it's time to reevaluate who our friends are, so yes I voted no but the message is loud and clear."
Ricci has maintained his relationship with Testa despite Ricci's strong confidence with administration critic number one City Councilwoman Maria Pereira. Now word is Testa, and others close to Ganim, want Ricci to return to the administration in some capacity. Careful what you wish for.
"Bringing Ricci back will be the noose around Ganim's neck," according to Newton.
Testa has some work to do to repair his relationships with Nieves, Newton et al.
Guess who was working the room? State Senator Marilyn Moore who's not known as a schmoozer among town committee members. Several operatives took note of her appeal to the party insiders.
Ganim won reelection in 2019, albeit a major primary scare from Moore who appears poised to tee up another run in 2023. If she runs, Moore is the biggest threat to take out Ganim next year.
In this 2022 gubernatorial and state legislative cycle, Testa will focus on keeping the party together to return his Democratic friends to office with his eye on Ganim's reelection next year.
Ganim's on the cusp of filing a candidate committee and kicking up fundraising for the municipal election next year. Blessed with an infusion of state and federal funds he'll not raise taxes in his next budget and could cut them a bit.
Based on Tuesday night's vote, however, Testa and Ganim have political priorities to consider.