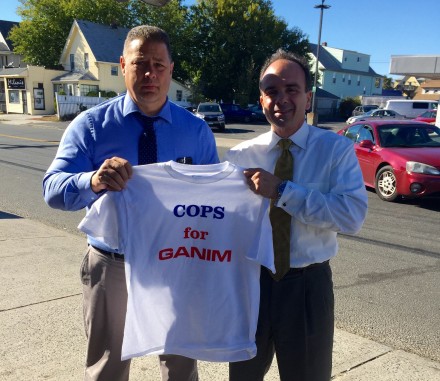 As some police officers have described it, supporting Joe Ganim for mayor after souring on Bill Finch was a pasture to "milk and honey." Overwhelmingly endorsing Ganim's candidacy, many police officers donated personally to Ganim's campaign, they prevailed upon family and friends to do the same. They threw on walking shoes, knocked on doors, banged phones, put up lawn signs while also providing Ganim a layer of credibility with voters concerned about his past. Ganim was a ticket to a happier work environment after what they described as low morale under Chief Joe Gaudett and Finch.

In Ganim's five weeks as mayor, however, the Police Department has been a focal point of Ganim seeking savings to close what he has pegged a $20 million budget deficit he inherited from Finch. Overtime has been slashed, brakes slammed on take-home vehicles, Gaudett is still around courtesy of a last-minute reappointment by Finch, but now former Chief Wilbur Chapman is issuing directives through Ganim as a senior adviser working out of the mayor's office.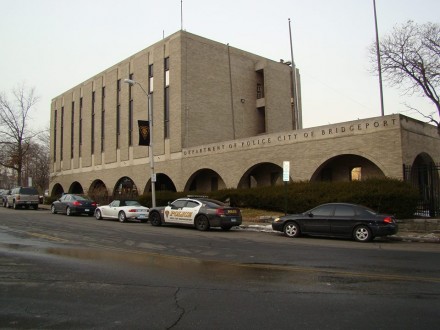 On December 30, about a dozen senior members of the department including Assistant Chief James Nardozzi, four deputy chiefs and four captains were notified that their take-home car privileges had been revoked.
In a memorandum, Gaudett wrote:
Per the order of Mayor Joseph Ganim, all take-home/on-call car privileges have been revoked for the above officers effective January 1, 2016. Accordingly, by the end of business on December 31, 2015, you are ordered to remove any personal belongings and/or specialized equipment that may be in the take-home vehicle assigned to you. The keys for the vehicle shall be delivered either directly to the Chief's Office, or deposited in the lock box on the third floor of Headquarters adjacent to the Chief's Office main door. Submit a memo to me indicating the location of the vehicle so that it can be retrieved by Garage personnel and reassigned within the Police Vehicle Fleet.
On December 28, Chief Administrative Officer John Gomes notified Gaudett, Fire Chief Brian Rooney and Emergency Management Director Scott Appleby that in order to have take-home car privileges reinstated, "it must be submitted in writing a detailed report containing specific dates, times, and reasons for response during calendar year 2016. These requests will be reviewed by the department heads and submitted to the CAO for approval."
Welcome to the land of milk and honey!
It's early in the Ganim mayoralty, but the police officer likely on the receiving end of most of the meowing is union president Chuck Paris who was front and center in the Ganim campaign rallying cop support for Joe.
When the police union endorsed Ganim last July Paris stated, "Joe Ganim has the experience, the courage, and compassion to make improving public safety and the expansion of community policing top priorities for Bridgeport. Joe Ganim has shown he can get things done and can work with all groups within the city to improve communications between the police and the communities we serve. Ganim will be a mayor who rolls-up their sleeves and takes real action in times of crisis," said Paris.
Ganim stated then:
"I am gratified and humbled to receive the support of Bridgeport's finest officers and I pledge to support their efforts to rebuild the Bridgeport Police Department so Bridgeport residents and neighborhoods have the police department they deserve. Additionally, in the wake of the tragic shootings in Trumbull Gardens, Mayor Finch's failure to take immediate steps to increase police presence shows a failure of leadership, if not a cavalier disregard for the safety of Trumbull Garden residents. By restoring Mayor Finch's cuts in our police department, expanding community policing, establishing new neighborhood command posts, and building greater cooperation between the police and communities throughout our city, we will build a better and safer Bridgeport for all our citizens."
Ganim's familiar with the music hall song It's A Long Way To Tipperary.
When Paris asks Ganim, Hey Joe, what gives? I'm getting killed by my peeps, maybe Joe will rejoinder a line from the song:
"Don't lay the blame on me!"