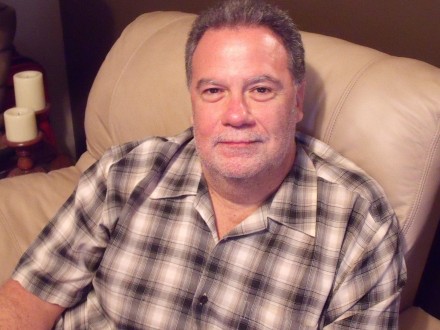 Serving as spokesperson for police and fire in Connecticut's most populous city is no walk in the park. Tragedies, shootings, fires come at all hours of the day. Then there's dealing with an eclectic group of personalities. It's the good, bad and ugly of communications work. But police and fire personnel also do a lot of quiet heroic work that's not often shared with the public. Former newspaper reporter and city spokesman Michael Giannotti, who volunteered on Joe Ganim's mayoral campaign, will start his new job Tuesday as public information officer for public safety. He will earn $63,500 as a city employee.

He most recently worked  as marketing director of the Mid-Fairfield County Aids Project.
"I'm truly excited about returning to work for the City of Bridgeport," he says. "I look forward to working with the police and fire in promoting and showcasing all of the good work they do on a daily basis."
It's hard to serve two masters, but that's the nature of the beast when you become the face of public safety information while trying to accommodate media requests. It's difficult for media organizations to cull information for the public good when no one is designated to the task. It can lead to misinformation and speculation, especially in today's digital-media dominance. An experienced spokesperson can also take heat off public safety personnel uncomfortable answering questions and sharing information.
Years ago Giannotti handled communications for the superintendent of schools and then the final year or so of John Fabrizi's mayoral administration. In his early career he was a journalist who worked for the Connecticut Post.
The administration of Mayor Bill Finch controlled public information tightly. The early days of Joe Ganim's administration have been refreshingly open compared to Finch. If you called department heads under Finch even for the most basic information they generally ran for the tall grass fearing a tongue lashing from the mayor's office.
Giannotti's of the attitude let's just get the information out there as quickly and accurately as possible because they're just going to find out about it eventually. He also wears his heart on his sleeve. He's pure emotion. He's not always a personality fit with Ganim who does not like drama. Ganim, by nature, has very few emotional highs and lows.
Still, Ganim recognizes the effort Giannotti put into his comeback campaign and Giannotti's experience to handle the job.
Giannotti, currently a resident of Fairfield, says he will be moving back into Bridgeport soon.