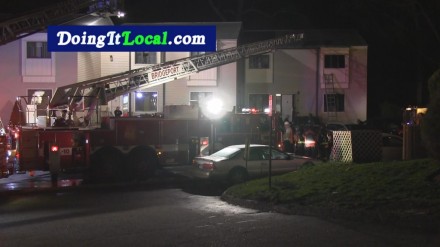 A three-year-old girl died from a condo fire at 715 Frenchtown Road early Sunday morning, according to mayoral spokesman Av Harris. Firefighters say smoke detectors had been disconnected. This fire comes just days after a condo fire in the North End displaced more than 100 residents.

Around 3:30 a.m. firefighters found heavy smoke coming from the kitchen area.
Sincere Pettway, 3, died in the fire and her mother, Sheneese Pettway, 26, was taken to Bridgeport Hospital suffering from burns.

Also hospitalized were three other children, Alaia Brandon, 1, Egypt Medina, 2, and Terrell Belle, 7. Alaia Brandon's mother, Chakierah Booker, 20, was also treated for burns and smoke inhalation.
CT Post reporter Bill Cummings has more here.