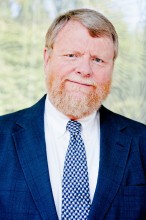 West Side City Council incumbents Evette Brantley and John Olson face a Democratic primary challenge in September from Bob Halstead and Trish Swain as all 20 seats on the city's all-Democratic legislative body come before voters in November. Five Board of Education seats are also up for grabs in November. Mayor Bill Finch, who has a four-year term, faces reelection in 2015.

"Things won't change in Bridgeport unless new people run," says Halstead who knows city neighborhoods as well as anyone as founder of the city's community gardens program instrumental in transforming vacant eyesores into community pride points.
"I think it's important that we change the leadership in this city or things will not change," says Halstead. "I hope a lot of other people run. I think its different this time around. A lot more activism, anger and interest. People need more confidence and realize a lot of us can do a better job than who is in there right now."
Halstead no longer serves as director of community gardens, a victim, he says, of retribution for supporting Mayor Bill Finch's mayoral opponents. Halstead and the mayor go way back, even rooming together in the South End during their days at Neighborhood Housing Services in 1979 when Finch was coordinator for a new South End NHS and Halstead served as housing rehabilitation specialist for the East Side Neighborhood Housing Services. The mayor and Halstead are no longer buds. Halstead has been a vocal critic of the Democratic Party establishment in the city led by Town Chair Mario Testa.
For 24 years Halstead served the city as a housing director, property disposition manager and city planner. He has a master's degree in city and regional planning from Pratt Institute, Brooklyn, New York.
Brantley and Olson represent the 132nd District that includes the Central and Bassick voting precincts. It's the territory of former council members Bob "Troll" Walsh and Lisa "Honey" Parziale, both of whom are still engaged in district issues. The 132nd District is one of the city's melting pots of working class in the southern portion of the district and higher assessed homes in the Brooklawn neighborhood, one of the highest voting areas of the city.
Brantley vowed in April she would not vote for a budget that includes a tax increase. In fact, she said, she'd put her house up for sale and roll out if the council passes a tax hike. The council passed a modest tax hike, but Evette has not yet placed a for sale sign on her lawn. Neither Brantley nor Olson are city employees, a point of contention of City Council critics opposed to municipal workers serving on the legislative and budget-making body.
Olson has emerged as a leading council critic of the $400,000 taxpayer-paid driveway for Bridgeport-based developer Manny Moutinho's Stratford mansion as part of an airport safety project.
Still, Halstead maintains, that fresh blood and a fresh perspective are required to remove the council's rubber stamping of Finch administration initiatives.
OIB has reached out to Trish Swain for her background and statement.
The 90-member Democratic Town Committee will endorse candidates for school board seats July 22nd, 5:30 p.m. at Testo's Restaurant.