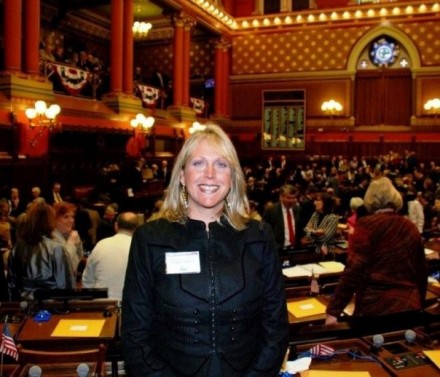 Speaker of the House Brendan Sharkey has appointed Auden Grogins the State House chair of the Planning and Development Committee that oversees matters relating to local governments including tax structure, housing, urban renewal, fire, sewer metropolitan districts, home rule and planning and zoning. This is the first time the position has ever been held by a representative from Bridgeport, according to a news release issued by Sharkey.

Grogins' appointment will allow her to focus on issues impacting Bridgeport such as tax relief, blight elimination, government reform and sewer regionalization as the committee deals with all matters directly related to cities and towns.
For instance, the government reform bill advanced by Grogins and her State House peer Jack Hennessy to enforce the City Charter prohibiting city employee city councilors would go before the Planning and Development Committee. The bill had strong State House support but was blocked by outgoing State Senator Anthony Musto who was defeated in an August primary by Marilyn Moore.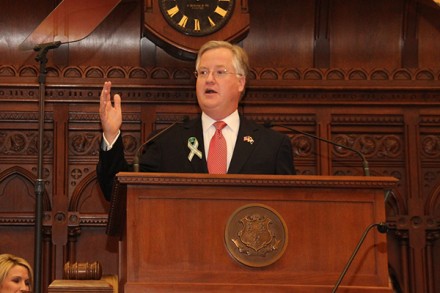 "I am honored to be named Chair of the Planning and Development Committee," says Grogins. "This is exciting news for Bridgeport! This chairmanship will allow me to better serve our community because of the strong and direct impact the Planning and Development Committee has on municipalities."
Sharkey is expected to make reform of the state's property tax structure and automobile taxes a focal point of the legislative session that starts in January.
"As Chair of the Planning and Development Committee, tax relief is going to be one of my top legislative priorities," says Grogins. "I look forward to working with the Speaker on ways we can ease the burden on municipalities, allowing them to lower property taxes for residents. I plan on looking for ways to improve the state's Payment in Lieu of Taxes (PILOT) program. I also plan on looking into a uniform mill rate for automobile owners, as Bridgeport has the highest car tax in the state."
The state's PILOT program reimburses municipalities a portion of revenue losses for tax exempt properties such as state buildings and hospitals. Critics of the funding formula argue that Bridgeport is being shortchanged millions of dollars that would go toward easing local property taxes.
"The Planning & Development Committee plays a critical role as to the state's relationship with its municipalities, and Rep. Grogins not only brings her legislative experience to her new role as chair, but her experience as a representative of our largest city," said Speaker Sharkey, a former chair of the Planning & Development Committee himself.